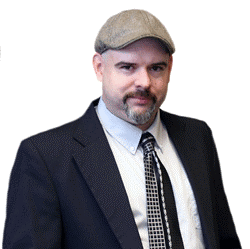 Matt Bradshaw, Ph.D.
Research Professor of Sociology
Baylor University
Phone: 817-946-1165
Email: drmattbradshaw@gmail.com
Matt Bradshaw CV
Dr. Matt Bradshaw is Research Professor of Sociology at the Institute for Studies of Religion (ISR). Before joining ISR, he held faculty appointments at Baylor University and Duke University. Dr. Bradshaw's research examines health and well-being from two different perspectives. The first focuses on the association between religion and health. His published research in this area shows that religious practices and beliefs (e.g., service attendance, prayer, a perceived attachment to God) provide social and psychological resources that promote health and well-being, in part by helping individuals cope with stressful conditions. Dr. Bradshaw's second research agenda examines the role of early-life social conditions (e.g., religion, childhood SES, parent-child relations, peer influences) in shaping trajectories of health that span adolescence and adulthood. His work has been published in leading religion, health, aging, and medical journals.