Non-Resident Scholar
CEO/Executive Director Hope and Healing Center
Email Matthew Stanford
Recent Publications
Matt Stanford Vitae
Homepage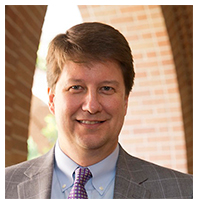 Matthew S. Stanford, Ph.D.began his tenure as CEO/Executive Director of the Hope and Healing Center & Institute (HHC/I) in the spring of 2015. Prior to coming to HHC/I, he was a professor of psychology, neuroscience and biomedical studies at Baylor University. His research on the interplay between psychology and issues of faith has been featured by Fox, the New York Times, USA Today, MSNBC, Yahoo, and U.S. News & World Report. Stanford is a fellow of the Association for Psychological Science (APS). As the co-founder and executive director of the Grace Alliance, he writes, conducts training seminars, and serves individuals living with mental illness and their families. He is the author of two books, Grace for the Afflicted: A Clinical and Biblical Perspective on Mental Illness and The Biology of Sin: Grace, Hope and Healing for Those Who Feel Trapped.