Resident Distinguished Senior Scholar
Professor of Religion and W.W. Melton Chair
Baylor University
Email Bruce Longenecker
Bruce Longenecker Vitae
Homepage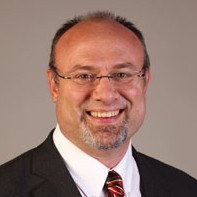 Dr. Longenecker joined the Baylor faculty in August 2009, having taught previously at St Andrews University (Scotland, 1999-2009), Cambridge University (England, 1995-1999) and Durham University (England, 1991-1995).
A New Testament scholar with over twenty books published, Professor Longenecker has also contributed to research beyond New Testament studies, including The Cross before Constantine: The Early Life of a Christian Symbol(2015) and The Crosses of Pompeii: Jesus-Devotion in a Vesuvian Town (2016). His research interest focus particularly on early Christianity in its Greco-Roman context.
He is married to Fiona Bond, and they have two boys.