Non-Resident Scholar
Andrew Johnson CV
Email Andrew Johnson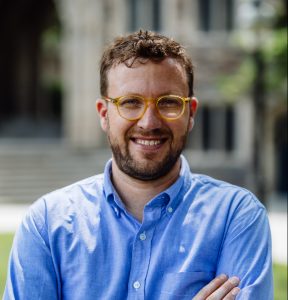 Andrew Johnson is an Assistant Professor in the Law Enforcement and Criminal Justice Department at Metropolitan State University in St. Paul, Minnesota. He recently published If I Give My Soul: Faith Behind Bars in Rio de Janeiro with Oxford University Press and co-directed a documentary film based on his research of Pentecostalism inside of prison in Brazil. He is currently pursuing a project on religious practice inside of prison in the United States.
After receiving his Ph.D. in sociology from the University of Minnesota he spent a year as a Visiting Fellow at Princeton University's Center for the Study of Religion and three years as a Research Associate at the Center for Religion and Civic Culture at the University of Southern California.
Before entering the doctoral program at Minnesota, he served as a foreign service officer in the United States Agency for International Development and worked at the U.S. Embassies in Tegucigalpa, Honduras, and Brasilia, Brazil.