Non-Resident Scholar, World Politics, International Relations
Charles Puryear Professor of Liberal Arts
Department of Political Science
Texas A&M University
Email William Clark
William Clark Vitae
Homepage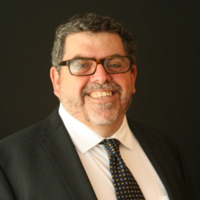 Dr. Clark is Head of the Department of Political Science and is a research fellow at the Institute for the Studies of Religion at Baylor University. His research focus is on comparative and international political economy with an emphasis on the politics of macroeconomic policy in open economy settings.
Past research projects have addressed the way monetary institutions (central bank independence and exchange rate regimes) influence the ability of incumbent leaders to use macroeconomic policy for electoral purposes.  He has also contributed to the literature on comparative party systems.  In addition, Professor Clark has published papers on the statistical testing of conditional hypotheses.
Professor Clark is also interested in the political economy of development and the political economy of religion.  Work in the former area includes current projects on the political resource curse, and the economic performance of authoritarian governments and the effect of historical protestant missionary flows on economic growth.  He is also conducting research that explains why some protestant denominations in the United States are growing while others have been in decline for decades.  Professor Clark is in the early stages of a project on the effect of globalization on income inequality.
Professor Clark is the author of Capitalism, Not Globalism and, with Matt and Sona Golder, Principles of Comparative Politics.  He has published in a variety of journals including American Political Science Review, International Organization, Comparative Political Studies, Political Analysis, and Economics & Politics.