ISR Resident Scholar, Theology
Baylor University
Department of Religion
Homepage
Natalie Carnes Vitae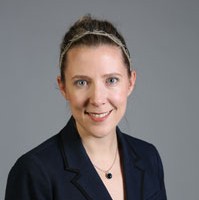 Natalie Carnes is Associate Professor of Theology in the Baylor Religion Department. Before coming to Baylor, she trained at Harvard (A.B.), University of Chicago (M.A.), and Duke (Ph.D.).
As a systematic theologian, Natalie reflects on traditional doctrines through slightly less traditional themes. Her first book, Beauty: A Theological Engagement with Gregory of Nyssa traces the arc of systematic theology through questions about beauty. The puzzles of this book inspired the next—a project entitled Image and Presence: A Christological Reflection on Iconoclasm and Iconophilia. In it, Natalie argues for an ecumenical approach to images in which image-loving and image-breaking can be surprisingly intertwined.
Her current project veers into questions about what it means to be human, which it addresses by reflecting on motherhood and childhood. It is tentatively titled Motherhood: A Confession. More information about this and other projects are available on her website.