When:
February 18, 2019 @ 3:30 pm – 5:00 pm
2019-02-18T15:30:00-06:00
2019-02-18T17:00:00-06:00
Where:
Cox Lecture Hall, Armstrong Browning Library, Baylor University


Evangelicals and the Rise of Natural Ethics.
Can you be good without God? It was in the 18th century that ethics began to separate from religion. Moral philosophy was in many ways looking for an Isaac Newton of the moral sciences, and there were many who thought that human nature and its problems and opportunities could be fully described on an empirical basis, rather than from the point of view of divine revelation. On these matters, the early evangelicals were more at odds with their culture. It seemed to them that God's revealed law was psychologically penetrating and ethically comprehensive. Its diagnosis of the human condition was devastating, and one's only hope was to trust in a divine Saviour. They spoke therefore of the "spirituality and extent of the law" as a doctrine to awaken men and women to their true spiritual condition. This lecture will look at their view of human nature against the Enlightenment background.
Bruce Hindmarsh, the James M. Houston Professor of Spiritual Theology and Professor of the History of Christianity at Regent College, Vancouver, B.C.,  took his D.Phil. degree in theology at Oxford University in 1993. From 1995 to 1997 he was also a research fellow at Christ Church, Oxford. He has since published and spoken widely to international audiences on the history of early British evangelicalism.
His articles have appeared in respected academic journals such as Church History, the Journal of Ecclesiastical History, and the Huntington Library Quarterly. He is the author of three major books: John Newton and the English Evangelical Tradition (Oxford University Press, 1996), The Evangelical Conversion Narrative (Oxford University Press, 2005), and The Spirit of Early Evangelicalism (Oxford University Press, 2018). Bruce has been the recipient of numerous teaching awards, research grants and fellowships. He has also been a Mayers Research Fellow at the Huntington Library and a holder of the Henry Luce III Theological Fellowship.   A fellow of the Royal Historical Society, he is a past-president of the American Society of Church History. He teaches the history of Christian spirituality, and speaks often to lay audiences as well as preaching in his own church and elsewhere. A former staff worker for Youth for Christ and founding director of Camp Cedarwood, he is an active lay member of an Anglican Church. He is married to Carolyn, and they have three children: Bethany, Matthew and Sam.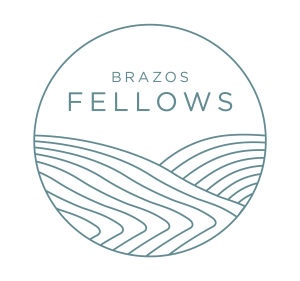 This event is being co-sponsored by the Brazos Fellows. Brazos Fellows is a nine-month residential fellowship in Waco, TX that prepares college graduates for lives of mature Christian discipleship. Through a unique combination of theological training, spiritual disciplines, vocational discernment, and shared life, fellows prepare for future study, work, and ministry.