When:
February 13, 2020 @ 1:00 pm – 5:00 pm
2020-02-13T13:00:00-06:00
2020-02-13T17:00:00-06:00
Where:
Cox Lecture Hall, Armstrong Browning Library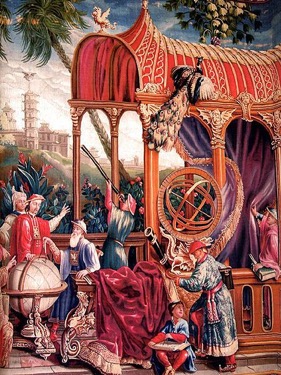 The rise of China is unquestionably one of the most important facts in the modern world. One of the most significant and interesting period in Chinese history is the several decades before the Communist revolution, the late Qing and Republican eras, when so many different paths seemed open. In this seminar, two leading historians explore aspects of that turbulent era, and explore the complex role of religious faith in the larger story.
Program Schedule:
1:00-2:15 Dan Barish "English and Evangelism at the Late Qing Court"
2:15-2:45 Break
2:45-4:00 Kate Merkel-Hess "Rebellious Devotion: Love and Patriotism in the Life of Traitorous General Zhang Xueliang"
4:00-5:00 Q&A
Speakers:
Kate Merkel-Hess is Associate Professor of History at Penn State University. She is the author of The Rural Modern: Reconstructing the Self and State in Republican China (2016) and is completing a book on the familial relationships of the early twentieth century Chinese warlords titled Women and Their Warlords: Gender, Family, and Political Power in Modern China.
Dan Barish is Assistant Professor of East Asian History at Baylor University. He has recently completed a book manuscript on the unlikely restoration of imperial rule in the aftermath of the Taiping Rebellion in China.