Sep
19
Thu
2019
Evangelicals and the Bible: A Symposium to Honor David Bebbington

@ Paul Powell Chapel, Truett Seminary, Baylor University
Sep 19 @ 3:30 pm – Sep 20 @ 6:30 pm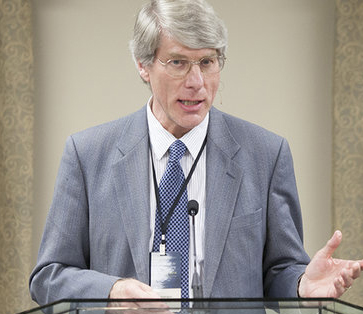 The history of evangelical Christianity has seen an enormous flowering of scholarship over the past four decades, spurred in part by interest in understanding Christian conservatism in the U.S. and by the remarkable expansion of evangelical and Pentecostal Christianity around the world. Much of the literature on evangelicals turns to the work of David Bebbington as its starting point, especially the "Bebbington quadrilateral" of evangelicalism's defining traits. One of those traits is biblicism, or the primacy of the Bible as the unique guide to faith. This symposium will explore evangelicals' uses of the Bible, from Anglican evangelist George Whitefield of the 18th century to African Pentecostals of the 21st century, as it honors one of the great Christian historians in the Anglo-American world.
Sept. 19
3:30 pm: 18th century panel: Kristina Benham; Bruce Hindmarsh; Jonathan Yeager (Bracy Hill, chair)
7 pm: Keynote address: Brian Stanley, University of Edinburgh (Larry Eskridge, chair)
Sept. 20
9:30 am: 19th century panel: Elise Leal; Mark Noll; Mary Riso (Andy Tooley, chair)
11:00 am: Keynote: Catherine Brekus, Harvard Divinity School (Beth Allison Barr, chair)
12:30: Lunch and interview with David Bebbington conducted by Barry Hankins (lunch requires preregistration payment)
Break
3 pm: 20th century panel: Malcolm Foley; Timothy Larsen; John Maiden (Stephanie Derrick, chair)
4:30 pm: Keynote: David Bebbington, University of Stirling (David Ceri Jones, chair)
Nov
13
Wed
2019
Jason Riley Lecture

@ Baylor University - TBA
Nov 13 @ 3:30 pm – 5:00 pm
Inequality, Ethics, and Black Political Power

The lecture is about social inequality in the U.S. and why black political success–which now includes a twice-elected black president–has not translated into more black economic advancement.
Jason Riley is a senior fellow at the Manhattan Institute and a columnist for the Wall Street Journal, where he has published opinion pieces for more than 20 years. Topics include politics, economics, education, immigration and race, among others. He's also a frequent public speaker and provides commentary for Fox News, ABC, NBC, CNN, PBS, NPR and other news outlets.
After joining the Journal in 1994, he was named a senior editorial page writer in 2000 and a member of the Editorial Board in 2005. He joined the Manhattan Institute, a public policy think tank focused on urban issues, in 2015. In 2008 he published Let Them In, which argues for a more free-market oriented U.S. immigration system. His second book, Please Stop Helping Us, which is about the track record of government efforts to help the black underclass, was published in 2014. His most recent book, False Black Power?, is an assessment of why black political success has not translated into more economic advancement and was published in 2017.
Born in Buffalo, N.Y., Riley earned a bachelor's degree in English from the State University of New York at Buffalo. He has also worked for USA Today and the Buffalo News. He lives in suburban New York City.