Sep
19
Thu
2019
Evangelicals and the Bible: A Symposium to Honor David Bebbington

@ Paul Powell Chapel, Truett Seminary, Baylor University
Sep 19 @ 3:30 pm – Sep 20 @ 6:30 pm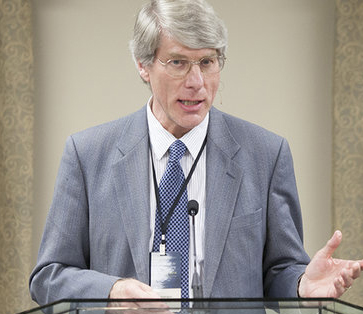 The history of evangelical Christianity has seen an enormous flowering of scholarship over the past four decades, spurred in part by interest in understanding Christian conservatism in the U.S. and by the remarkable expansion of evangelical and Pentecostal Christianity around the world. Much of the literature on evangelicals turns to the work of David Bebbington as its starting point, especially the "Bebbington quadrilateral" of evangelicalism's defining traits. One of those traits is biblicism, or the primacy of the Bible as the unique guide to faith. This symposium will explore evangelicals' uses of the Bible, from Anglican evangelist George Whitefield of the 18th century to African Pentecostals of the 21st century, as it honors one of the great Christian historians in the Anglo-American world.
Sept. 19
3:30 pm: 18th century panel: Kristina Benham; Bruce Hindmarsh; Jonathan Yeager (Bracy Hill, chair)
7 pm: Keynote address: Brian Stanley, University of Edinburgh (Larry Eskridge, chair)
Sept. 20
9:30 am: 19th century panel: Elise Leal; Mark Noll; Mary Riso (Andy Tooley, chair)
11:00 am: Keynote: Catherine Brekus, Harvard Divinity School (Beth Allison Barr, chair)
12:30: Lunch and interview with David Bebbington conducted by Barry Hankins (lunch requires preregistration payment)
Break
3 pm: 20th century panel: Malcolm Foley; Timothy Larsen; John Maiden (Stephanie Derrick, chair)
4:30 pm: Keynote: David Bebbington, University of Stirling (David Ceri Jones, chair)
Sep
23
Mon
2019
Roads and Mountains: A Conversation with David Brooks

@ Baylor Club - Level 200 Ballroom
Sep 23 @ 7:00 pm – 9:00 pm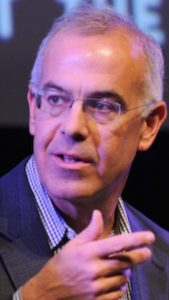 Please join us for an evening with New York Times columnist and bestselling author David Brooks. Alan Jacobs of Baylor's Honors College and ISR will talk with Mr. Brooks about character formation, life challenges, unexpected journeys and other matters that just might be more important than politics. Copies of Mr. Brooks's books will be available for sale, and he will be happy to sign them.
About David Brooks
David Brooks is an Op-Ed columnist for The New York Times, a position he began in September 2003, as well as an Executive Director at the Aspen Institute. He is currently a commentator on "The PBS Newshour," NPR's "All Things Considered" and NBC's "Meet the Press."
Mr. Brooks's most recent book, "The Second Mountain," was released in 2019. He is also the author of "The Road to Character," "Bobos In Paradise: The New Upper Class and How They Got There" and "The Social Animal: The Hidden Sources of Love, Character, and Achievement."
Mr. Brooks is on the faculty of Yale University, and is a member of the American Academy of Arts & Sciences.