Resident Distinguished Senior Scholar
University Professor of Theology and Literature
Baylor University
Homepage
Ralph Wood Vitae
Email Ralph Wood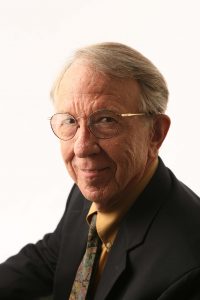 Ralph C. Wood has served as University Professor of Theology and Literature at Baylor since 1998. He holds the B.A. and M.A. from East Texas State College (now Texas A&M University-Commerce) as well as the A.M. and Ph.D. from the University of Chicago. From 1971-1997 he taught at Wake Forest University in Winston-Salem, North Carolina, where he was the John Allen Easley Professor of Religion from 1990. At Baylor, his main appointment is in Religion, but he is also a visiting faculty member in the Great Texts program. He serves as an editorial board member for both the Flannery O'Connor Review and Seven: An Anglo-American Literary Review. He has also taught at Providence College in Rhode Island, at Samford University in Birmingham, and at Regent College in Vancouver.