Resident Scholar
Baylor University
Email Daniel Williams
Daniel Williams Homepage
Recent Publications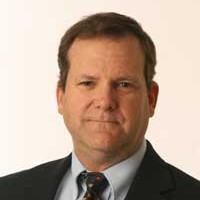 D. H. Williams is currently Professor of Religion in Patristics and Historical Theology in the Department of Religion of Baylor University. Prior to 2002, he was Associate Professor of Theology in Patristics and Historical Theology at Loyola University Chicago, and before coming to Loyola, he served twice as pastor of American Baptist churches.
Ph.D., M.A. University of Toronto, 1991; Th.M., Princeton Theological Seminary, 1985; M.Div., Trinity Evangelical Divinity School, 1981; B. A., Northeastern Bible College, 1978. Ordained on September 15, 1981.
His books include works on historical and contemporary studies within Christian intellectual history. Most recently, he has written Evangelicals and Tradition: The Formative Influence of the Early Church (Baker Academic, 2005). He has also written Retrieving the Tradition and Renewing Evangelicalism: A Primer for Suspicious Protestants (Eerdmans, 1999) and Ambrose of Milan and the End of the Nicene Arian Conflicts (Oxford University Press, 1995). He is the editor of and contributor to The Free Church and the Early Church: Essays in Bridging the Historical and Theological Divide (Eerdmans Publishing Company, 2002) and Arianism After Arius: Essays on the Development of the Fourth Century Trinitarian Conflicts (T & T Clark, 1993).
Williams has also published scholarly essays in the Journal of Ecclesiastical History, Journal of Early Christian Studies, Journal of Theological Studies, Church History, Studia Patristica, Scottish Journal of Theology, Interpretation and Pro Ecclesia and serves as a manuscript reviewer for Oxford University Press. While being a member of various academic societies, Williams is also on the executive board of the North American Patristic Society where he serves as chair of the Publications Committee.