Non-Resident Scholar, American Christianity
University of Connecticut
Email Bradley Wright
Homepage
Personal web site and blog
Bradley Wright Vitae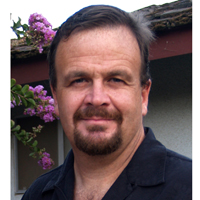 Bradley Wright is associate professor of Sociology at the University of Connecticut.
He earned his undergraduate degree at the University of California at Davis and his Ph.D. at the University of Wisconsin. Prior to coming to the University of Connecticut, he held a post-doctoral position with the National Center of Violence Research at the University of Wisconsin.
Dr. Wright's research focuses on understanding and testing the basic dynamics underlying American Christianity. He has launched a research program using field experiments to examine the role that race and class place in church's receptivity to potential members. His first book, Christians are Hate-Filled Hypocrites… and Other Lies that You've Been Told, (Bethany House Publishers) identifies various myths about American Christianity, and it tests these myths using survey data from various sources. In the process, it explores the motivations that various public news-makers have for emphasizing a negative portrayal of Christianity.