Resident Scholar
Department of Psychology and Neuroscience
Email Sarah Schnitker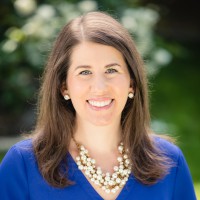 Dr. Sarah Schnitker joined the Psychology and Neuroscience Department at Baylor University in fall 2018 as an Associate Professor. She holds a PhD and an MA in Personality and Social Psychology from the University of California, Davis, and a BA in Psychology from Grove City College. Prior to joining the faculty at Baylor University, Schnitker was an Associate Professor in the Thrive Center for Human Development at Fuller Theological Seminary in Pasadena, CA. Schnitker studies virtue and character development in adolescents and emerging adults, with a focus on the role of spirituality and religion in virtue formation. She specializes in the study of patience, self-control, gratitude, generosity, and thrift. Schnitker has procured more than $3.5 million in funding as a principle investigator on multiple research grants, and she has published in a variety of scientific journals and edited volumes. Schnitker is a Member-at-Large for APA Division 36 – Society for the Psychology of Religion and Spirituality, is a Consulting Editor for the organization's flagship journal, Psychology of Religion and Spirituality, and is the recipient of the Virginia Sexton American Psychological Association's Division 36 Mentoring Award.