Resident Scholar
Charles Ramsey vitae
Email Charles Ramsey
Recent Publications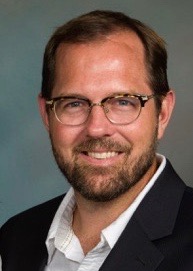 Charles M. Ramsey holds a PhD in Islamic Studies from the University of Birmingham (UK), a MA in the HiIstory of Religion from Baylor University, and PGC in Poverty Reduction from the Centre for Development, Environment, and Policy at University of London (SOAS). Prior to joining Baylor, Ramsey was Assistant Professor of Religion and Public Policy at Forman Christian College (Lahore, Pakistan) with dual appointments in the Department of Religion and the Center for Public Policy and Governance (Peace Studies). He has been awarded grants from the British Library, United States Institute of Peace, and the American Institute for Pakistan Studies. Ramsey is Editor, South Asia Section of the Brill Encyclopedia of Christian-Muslim Relations (CMR 1500-1900) and the author of several books and articles including: South Asian Sufis: Devotion, Deviation, and Destiny (London: Continuum, 2012); Sir Sayyid's Commentary of the Gospel: Tabyīn al-kalām, Part 3, translated and annotated by Charles M. Ramsey and Christian W. Troll (Lahore: Maktaba Jadid, 2017); and God's Word, Spoken and Otherwise (Leiden: Brill, 2018).