Non-Resident Scholar, Health
Bowling Green State University
Email Kenneth Pargament
Homepage
Curriculum Vitae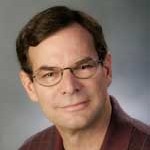 Dr. Pargament's nationally and internationally known research addresses religious beliefs and health. His current research program addresses how elderly people who struggle with their religious beliefs and hold negative perceptions about their relationships with God and life meaning have an increased risk of death, even after controlling for physical and mental health and demographic characteristics. He also studies the process by which people create perceptions about the sanctity of aspects of their life activities and the beneficial effects of "sanctification" for individual and interpersonal well-being.
A strong emphasis on this work is how individuals and couples "sanctify" their marriage and how that sanctification is a strong predictor of marital quality and stability. Dr. Pargament won the 2000 Virginia Staudt Sexton Mentoring Award from the American Psychological Association for his generous work in encouraging both faculty, undergraduate, and graduate research in the psychology of religion.