Resident Scholar
Baylor University
Homepage
Email Sarah-Jane Murray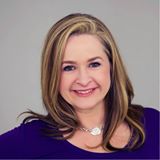 Born in Ireland and based in the U.S., K. Sarah-Jane Murray earned her B.A. from Auburn and her PhD from Princeton University, where she was recognized as most outstanding student of the graduate school in the humanities and social sciences with the Porter Ogden Jacobus fellowship. She is the author of two books, From Plato to Lancelot: A Preface to Chrétien de Troyes (Syracuse UP, 2008), and Basics of Story Design (AnderEd, 2017), and a children's book, Ralph's Christmas Quest (CatSpring, 2019, under "SJ Murray"). Since 2012, she has overseen, and been at work on, the first complete English translation of the Old French Ovide moralisé, for which she was awarded a National Endowment of the Humanities (NEH) Editions & Translations grant.
Other awards and recognitions include: the NEH summer stipend, and NEH seminar for college professors (on the complete works of Aristotle); the American Philosophical Society Franklin Research Award; the first international appointment to the CEMA (Centre d'Etudes du Moyen Age) at the Sorbonne Nouvelle, Paris III; Outstanding Faculty at Baylor University; the Foulet Memorial Fund and Armstrong Prizes from Princeton University, and the Wyatt Prize in the Humanities from Auburn University. Sarah-Jane is a lauréate of the Concours Générale de France (mention spéciale), and has given two popular TEDx talks: "Hardwired for Story" (San Antonio) and "Write or Wrong" (Santa Cruz). She has also delivered invited lectures at Harvard University, the CEMA at Paris III (Sorbonne Nouvelle), and the Royal Palace of Spain (Patrimonio Nacional), and has been a featured speaker at the United Nations, the White House, Microsoft HQ, and SXSW.
In addition to her work in academia, Sarah-Jane is an EMMY®-nominated writer and producer, and award-winning director (under "SJ Murray"). Her work has played at international film festivals and has been distributed by PBS, LinkTV, and Netflix. Her latest film, Five Years North (2020), an intimate portrait of U.S. immigration, won the Rhode Island International Film Festival Grand Jury Prize and qualified for the Academy Awards. Her writing, producing, and directing has been recognized with over twenty international creative awards, including the Silver TELLY® for excellence in video and television, and Communicator Awards® of Excellence and Distinction from the Academy of Interactive & Visual Arts. In 2018, she was selected as one of the #50Women[who]Can change the media & entertainment industries and in 2020 she was awarded the "Film in Action" achievement award from the Ouray International Film Festival. She is currently in the early stages of developing The Lost Book, a non-profit documentary film for public media on the influence of the Ovide moralisé and the intellectual climate of fourteenth-century France and Europe with Matthieu Boyd.
Sarah-Jane is the author of twenty peer-reviewed articles and book chapters, the editor of two peer-reviewed journal issues (one on medieval & renaissance theatre, and the other on foreign language teaching), and has contributed over fifty articles and entries to encyclopedias and reference works.