Non-Resident Scholar – Health & Spirituality
Vanderbilt University-Center for Biomedical Ethics and Study
Email Keith Meador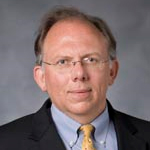 Keith G. Meador, MD, ThM, MPH, is Professor of Psychiatry and Behavioral Sciences and Professor of Health Policy at Vanderbilt University. He also serves as the Director of the Center for Biomedical Ethics and Society and on the Associate Faculty of the Graduate Department of Religion at Vanderbilt. He is the Director of Mental Health and Chaplaincy through the VISN 6 MIRECC as part of a national initiative to foster integration of chaplaincy services into mental health care within the Department of Veterans Affairs. He joined the faculty at Vanderbilt in July of 2010 and previously served as Professor of Psychiatry and Behavioral Sciences at Duke University where he gave direction to centers in the Medical Center and Divinity School focused on the intersections of religion, theology, and health. He is a physician and board certified psychiatrist with training in geriatric psychiatry, theology, and public health. Dr. Meador is a Phi Beta Kappa graduate of Vanderbilt University and received his medical degree from the University of Louisville. He completed his residency in psychiatry and fellowship in geriatric psychiatry at Duke University. His theological education leading to the ThM was at Duke Divinity School and he received his MPH in Epidemiology from the University of North Carolina – Chapel Hill.
His scholarship builds on his clinical, research and teaching background in mental health, practical theology, and public health about which he lectures widely and has published numerous publications including the co-authored book, Heal Thyself: Spirituality, Medicine, and the Distortion of Christianity. His academic work includes theological and conceptual exploration of the intersections of religion and health and empirical research regarding socio-cultural determinants of illness, health and human flourishing.