Non-Resident Scholar, Politics and Sociology
Birkbeck College, University of London
Email Eric Kaufmann
Eric Kaufmann Vitae
Homepage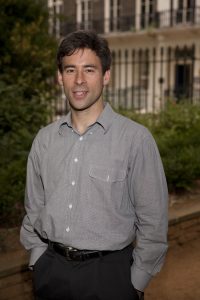 Eric Kaufmann is Reader in Politics and Sociology at Birkbeck College, University of London, where he directs the Masters Programme in Nationalism and Ethnic Conflict. In 2008-9, he was a Fellow in the Religion in International Politics/International Security Initiative, Belfer Center, Kennedy School, Harvard University. He was awarded the 2008 Richard Rose Prize of the Political Studies Association for best research published on British politics by a scholar under 40.  Kaufmann is the author of Shall the Religious Inherit the Earth? (Profile Books, March 2010).

His other books include: The Orange Order: A Contemporary Northern Irish History (Oxford 2007), Unionism and Orangeism in Northern Ireland Since 1945, with Henry Patterson (Manchester University Press, 2007), The Rise and Fall of Anglo-America (Harvard University Press, 2004) and he is the editor of Rethinking Ethnicity: Majority Groups and Dominant Minorities (Routledge, 2004). He has published numerous journal articles and his recent work on religious demography has appeared in the Interdisciplinary Journal of Research on Religionas well as in Newsweek and Prospect magazines. His current research examines the future religious composition of the United States, Europe, Israel and the Muslim world, as well as the demography and future size of Republican and Democratic party identifiers in the United States. He is currently researching and writing a book,