Non-Resident Scholar
Associate Professor, University of Oklahoma
Director, Institute for the American Constitutional Heritage
Senior Vice Provost
Email Kyle Harper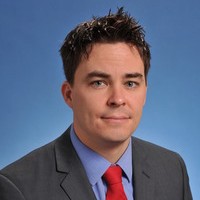 Kyle Harper is a historian of the classical world. He graduated summa cum laude with a degree in Letters from OU and then received his Ph.D. in History from Harvard University in 2007. A revised version of his dissertation was published by Cambridge University Press as Slavery in the Late Roman World, AD 275-425. The book was awarded the James Henry Breasted Prize by the American Historical Association and the Outstanding Publication Award from the Classical Association of the Middle West and South. His second book, From Shame to Sin: The Christian Transformation of Sexual Morality was published by Harvard University Press in 2013. Dr. Harper's research has focused on the social and economic history of the period spanning the Roman Empire and the early middle ages. His current work on the environmental and population history of the first millennium explores the impact of climate change and disease on the history of civilization.
In 2009 Dr. Harper was appointed founding director of the Institute for the American Constitutional Heritage, an interdisciplinary center for the study of constitutionalism. The Institute has rapidly grown into a center for teaching, research, and public engagement. In 2013 Dr. Harper was named OU's Senior Vice Provost, in which capacity he plays a crucial role in maintaining excellence in OU's curriculum and advancing OU's mission in a digital world. Dr. Harper teaches a range of courses on Greek and Roman history, early Christianity, late antiquity and ancient law.