Resident Scholar
Baylor University
Professor of Psychology and Neuroscience,
Program Director, Clinical Psychology Psy.D. Program
Email Gary Elkins
Homepage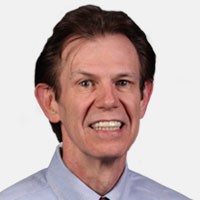 Dr. Elkins' research interest include: Mind-Body interventions, health psychology, women's health, hypnosis, mindfulness, prayer, and psychological distress.
His research interest also includes study of prayer and health. Recent research has suggested that prayer may be among the most frequently used ways of coping with chronic illness and distress. However, the effect of prayer on immunity, physical well-being, and psychological distress has not been adequately investigated. Future studies in this area will likely target the effect of music, contemplative prayer, and mindfulness on physiologically measured and emotional outcomes.