Distinguished Non-Resident Senior Scholar
Professor of Sociology
University of Texas at San Antonio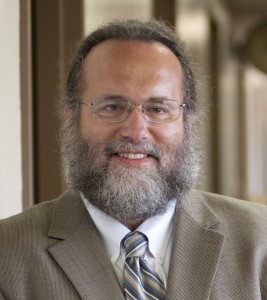 Christopher G. Ellison is currently Professor of Sociology and Dean's Distinguished Professor of Social Science at the University of Texas at San Antonio. He is current president of the Southern Sociological Society (for 2016-17). He received a B.A. in Religion from Duke University in 1982 (magna cum laude) and a Ph.D. in Sociology from the same institution in 1991. Prior to joining the UTSA faculty in 2010, he taught at UT-Austin for 19 years. Much of his research has centered on three main areas: (a) the role of religious involvement in mental and physical health and well-being; (b) religion and family life, with particular attention to intimate relationships and childrearing; and (c) the role of religion in the lives of African American and Latino Americans. To date, he has published two books and approximately 200 peer-reviewed articles and chapters on these and other topics. In 2004, Ellison was named a Highly Cited Author (Social Sciences, General category) by the Institute for Scientific Information. His work over the years has been funded by NIA, NICHD, the Lilly Endowment, Metanexus Institute, and other organizations. He has served on the editorial boards of a wide array of scholarly journals and has held elective and appointed offices in numerous professional organizations.