Non-Resident Scholar
Department of Special Education, Counseling, and Student Affairs
Kansas State University
Email Christy Craft | Publications |Homepage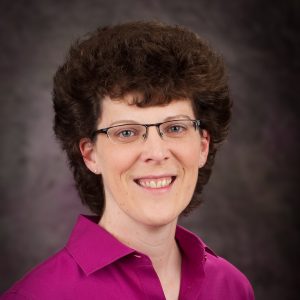 Dr. Christy Moran Craft is an Associate Professor in the Department of Special Education, Counseling, and Student Affairs at Kansas State University (K-State) where she teaches both masters and doctoral level courses in higher education, student affairs, and academic advising. She joined the K-State faculty in August of 2005 after having served in other administrative and faculty roles at the University of Arizona, the University of Missouri-Kansas City, and the University of Texas-El Paso. In 2001, she received her Ph.D. in Higher Education Administration from the University of Arizona. She also holds a B.S. degree in Psychology from Bradley University.
Because of her experiences at Bradley University as an undergraduate student leader in InterVarsity Christian Fellowship and as a Resident Assistant in the residence halls, Dr. Craft developed a passion for studying about and working within higher education. Those experiences formed the foundation of her research agenda that focuses on issues of spirituality and religion in higher education, with a particular emphasis on the role and impact of Christianity in public higher education.
Dr. Craft is actively involved in and has served in various roles within College Student Educators International (ACPA) and Student Affairs Professionals in Higher Education (NASPA). She also serves on the editorial boards for the Journal of College Student Development, the Journal of College & Character, and Christian Higher Education. At K-State, she has served on numerous campus- and college-level committees, including the K-State President's Committee on Religion and the College of Education's Faculty Mentoring Committee. For her work, Dr. Craft has received several awards including the K-State College of Education's Excellence in Advising Award (2008) and the K-State College of Education's Excellence in Graduate Teaching Award (2010).