Resident Scholar, Philosophy & Church-State Studies
Baylor University
Email Francis Beckwith
Recent Publications
Homepage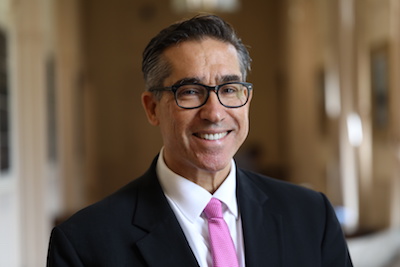 Francis J. Beckwith is a philosopher who teaches and publishes in the areas of religion, jurisprudence, politics, and ethics.  Since 2003 he has been on the faculty of Baylor University, where he serves as Professor of Philosophy & Church-State Studies, Affiliate Professor of Political Science, and Associate Director of the Graduate Program in Philosophy. He has held visiting appointments at the University of Colorado, Boulder in the Benson Center for the Study of Western Civilization (2016-2017), the University of Notre Dame in the de Nicola Center for Ethics & Culture (2008-09), and Princeton University in the James Madison Program (2002-2003).  A graduate of Fordham University (Ph.D. and M.A. in philosophy) and the Washington University School of Law in St. Louis (Master of Juridical Studies), he has published over 100 academic articles, book chapters, reviews, and reference entries. Among his many books are Defending Life: A Moral and Legal Case Against Abortion Choice (Cambridge University Press, 2007); Politics for Christians: Statecraft as Soulcraft (InterVarsity Press, 2010); Return to Rome: Confessions of an Evangelical Catholic (Brazos Press, 2009); Never Doubt Thomas: The Catholic Aquinas as Evangelical and Protestant (Baylor University Press, 2019); and Taking Rites Seriously: Law, Politics, and the Reasonableness of Faith (Cambridge University Press, 2015), winner of the American Academy of Religion's 2016 Book Award for Excellence in the Study of Religion in the category of Constructive-Reflective Studies.  A former president of the American Catholic Philosophical Association (2017-2018), he is a founding member of the Academic Freedom Alliance (2021).