ISR Non-Resident Scholar
Current Vitae
Email Cheryl Buford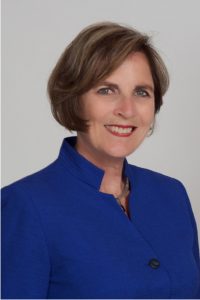 Cheryl Buford serves as Vice President for Business Development for Social Capital Valuations (SCV). This consulting firm has teamed with Baylor ISR on numerous program evaluations of faith-based nonprofit service organizations. SCV's unique contribution is to define proximate performance measures that are predictive of a nonprofit's long-term outcomes and use them to calculate the EV-ROI (Expected Value Return on Investment) using its proprietary analysis tool. As a result, SCV determines how a nonprofit's outcomes benefit go beyond benefiting participating clients, to assessing how the community is also impacted.
Prior to joining SCV, Ms. Buford spent over 30 years in roles that involved nonprofit and public policy program development and analysis. Early in her career, she served a variety of innovative nonprofit organizations – from those targeting at-risk youth locally to a national initiative at United Way of America, redefining its public-private partnerships. Her efforts have decisively engaged civic leaders and community stakeholders to tell a compelling story of impact.
Over the years, Ms. Buford's public policy work has spanned affordable housing, education and religious freedom. She served at the U.S. Department of Education as Associate Director for Program Analysis and Evaluation in its Center for Faith-Based and Community Initiatives (FBCI). In this role, she reviewed the impact of faith-based organization and FBCI in improving educational outcomes in Title 1 schools as well as accomplishing the policy objectives of No Child Left Behind. Two of her articles, profiling exemplary faith-based organizations were selected for inclusion in the White House Office of Faith-based Initiative's, high profile Innovations in Compassion Final Report.
After leaving the Department of Education, Ms. Buford worked with Dr. Stanley Carlson-Thies, Founder and President of the Institutional Religious Freedom Alliance (IRFA) – the only multi-faith, multi-sector organization of its kind, focusing on education, advocacy and coalition building in the faith-based arena. As a start-up organization, with a mission, few appreciated at the time, Ms. Buford created communication and training tools to further IRFA's mission and better serve faith-based service organizations.
Ms. Buford holds an MPA from the University of Texas, and a BS and MA from Kansas State University.