Non-Resident Senior Scholar, Altruism
Stony Brook University
Email Stephen Post
Homepage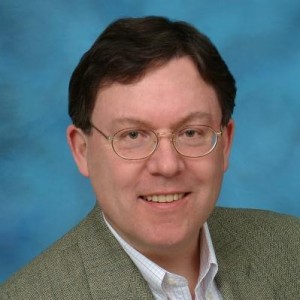 Stephen G. Post, Ph.D.  is a public speaker on topics including the health benefits of helping others, the spirit of philanthropy, and compassion in healthcare. He is a best-selling author who has taught at the University of Chicago Medical School, Case Western Reserve University School of Medicine (1988-2008), and Stony Brook University School of Medicine (2008-), where he is Founding Director of the Center for Medical Humanities, Compassionate Care, and Bioethics (designated as a special strength of the Stony Brook School of Medicine by the LCME visiting committee 2011). He is an elected member of the College of Physicians of Philadelphia, the New York Academy of Medicine, and the Royal Society of Medicine, London.

Post addressed the U.S. Congress on volunteerism and public health, and received the Congressional Certificate of Special Recognition for Outstanding Achievement. He was selected as the Public Member of the United States Medical Licensing Examination (USMLE) Composite Committee (2000-2005), being reappointed on the basis of 'greatly appreciated contributions." In 2012, Post received the Pioneer Medal for Outstanding Leadership in HealthCare from HealthCare Chaplaincy New York. He received the Kama Book Award in Medical Humanities from World Literacy Canada in 2008, and the "top notch" public speaking award from the Ohio Endowment for the Humanities.  Post has served as Trustee of the John Templeton Foundation (2008-2014), as a Senior Scholar for the Positive Psychology Center at the University of Pennsylvania, and as a Senior Faculty Scholar in the Center for Spirituality, Theology and Health at the Duke University Medical Center (see www.StephenGPost.com).
A public intellectual, Post has been quoted in more than 3000 national and international newspapers and magazines including the New York Times, the Los Angeles Times, Parade Magazine, U.S. News and World Report, the Wall Street Journal, the Washington Post, the Boston Globe, the Sydney Morning Herald, "O" Magazine, and Psychology Today.  He has been interviewed on many television and radio news shows, including ABC 20/20's  "Giving in America," Nightline, The Daily Show, and John Stossel.
Post's best-selling book The Hidden Gifts of Helping  (2011) followed his 2007 blockbuster (with Jill Neimark) Why Good Things Happen to Good People: How to Live a Longer, Healthier, Happier Life by the Simple Act of Giving (Broadway Book- Random House). His writings were included in Best American Spiritual Writing in 2005. He has written eight scholarly books on generosity and compassionate care, and is the editor of nine others, including Altruism & Health: Perspectives from Empirical Research, and Altruism and Altruistic Love: Science, Philosophy and Religion in Dialogue, both published by Oxford University Press. In 2001 he founded the Institute for Research on Unlimited Love in 2001, named by Sir John Templeton, who personally selected Post as President (www.unlimitedloveinstitute.com). The Institute is a free-standing non-profit 501(c) 3 that researches and distributes knowledge on selfless love.
Post's book The Moral Challenge of Alzheimer's Disease: Ethical Issues from Diagnosis to Dying (Johns Hopkins University Press, 2000, 2nd edition) was designated a "medical classic of the century" by the British Medical Journal (2009), which wrote, "Until this pioneering work was published in 1995 the ethical aspects of the one of the most important illnesses of our aging populations were a neglected topic." Post is an elected Member of the Medical and Scientific Advisory Board of Alzheimer's Disease International, and one of several recipients of the Alzheimer's Association  distinguished service award "in recognition of personal and professional outreach to the Alzheimer's Association Chapters on ethics issues important to people with Alzheimer's and their families" (1998).
Actively engaged in research on the health benefits of compassionate care and of giving, and on 12-Step Programs, Post is the primary author of over 200 articles in peer-reviewed journals including Science, Annals of Internal Medicine, American Journal of Addictions, Journal of the American Academy of Religion, Social Philosophy, American Journal of Psychiatry, First Things, Dementia, Journal of the American Medical Association, and Lancet. An elected Fellow of the Hastings Center and a Senior Scholar of the Kennedy Institute of Ethics at Georgetown University, Post served as Editor-in-Chief of the 5-volume Encyclopedia of Bioethics (Macmillan Reference/Gale, 2004), which was awarded "Best Reference Work" by the American Library Association.