Non-Resident Scholar, Religion
Yale University
Homepage
Margarita A. Mooney Vitae
Email Margarita A. Mooney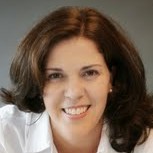 After spending six years on the faculty at the University of North Carolina at Chapel Hill, in July 2013, Dr. Mooney joined the Department of Sociology at Yale University as an Associate Research Scientist. As part of a funded research grant from the John Templeton Foundation, she recently interviewed young adults in 10 different states across the U.S. who have undergone traumatic life events. Through their personal narratives, she explored the importance of relationships and communities to fostering human flourishing following traumatic events. She is interested in the types of cultural narratives and social structures that empower people who suffer to nonetheless to realize their freedom in accord with human dignity.
Margarita A. Mooney is  a Faculty Fellow in the Carolina Population Center at the University of North Carolina. She received her Ph.D. in Sociology from Princeton University in 2005, and her M.A. in Sociology from Princeton in 2000, with her B.A. in Psychology from Yale University in 1995. In addition to numerous scholarly articles, her book, Faith Makes Us Live: Surviving and Thriving in the Haitian Diaspora, was published in 2009 by the University of California Press. Drawing on extensive interviews and including rich details of everyday life, she demonstrates how religious narratives–especially those about transformation and redemption–provide real meaning and hope in what are often difficult conditions. However, Dr. Mooney also finds that successful assimilation into the larger society varies from country to country, having less to do with these private religious beliefs than on cooperation between religious and government leaders. She has written about the implications of her book for disaster recovery in Haiti for the Miami Herald, America magazine, and the Social Science Research Council. Dr. Mooney's most recent work looks at religion and resilience among older adults.