When:
September 23, 2019 @ 7:00 pm – 9:00 pm
2019-09-23T19:00:00-05:00
2019-09-23T21:00:00-05:00
Where:
Baylor Club - Level 200 Ballroom
1001 S M.L.K. Jr Blvd
Waco
TX 76704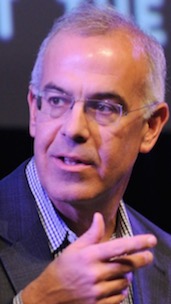 Please join us for an evening with New York Times columnist and bestselling author David Brooks. Alan Jacobs of Baylor's Honors College and ISR will talk with Mr. Brooks about character formation, life challenges, unexpected journeys and other matters that just might be more important than politics. Copies of Mr. Brooks's books will be available for sale, and he will be happy to sign them.
About David Brooks
David Brooks is an Op-Ed columnist for The New York Times, a position he began in September 2003, as well as an Executive Director at the Aspen Institute. He is currently a commentator on "The PBS Newshour," NPR's "All Things Considered" and NBC's "Meet the Press."
Mr. Brooks's most recent book, "The Second Mountain," was released in 2019. He is also the author of "The Road to Character," "Bobos In Paradise: The New Upper Class and How They Got There" and "The Social Animal: The Hidden Sources of Love, Character, and Achievement."
Mr. Brooks is on the faculty of Yale University, and is a member of the American Academy of Arts & Sciences.