When:
January 17, 2019 @ 3:30 pm – 5:00 pm
2019-01-17T15:30:00-06:00
2019-01-17T17:00:00-06:00
Where:
Treasure Room, Armstrong Browning Library, Baylor University


How to Fight Racism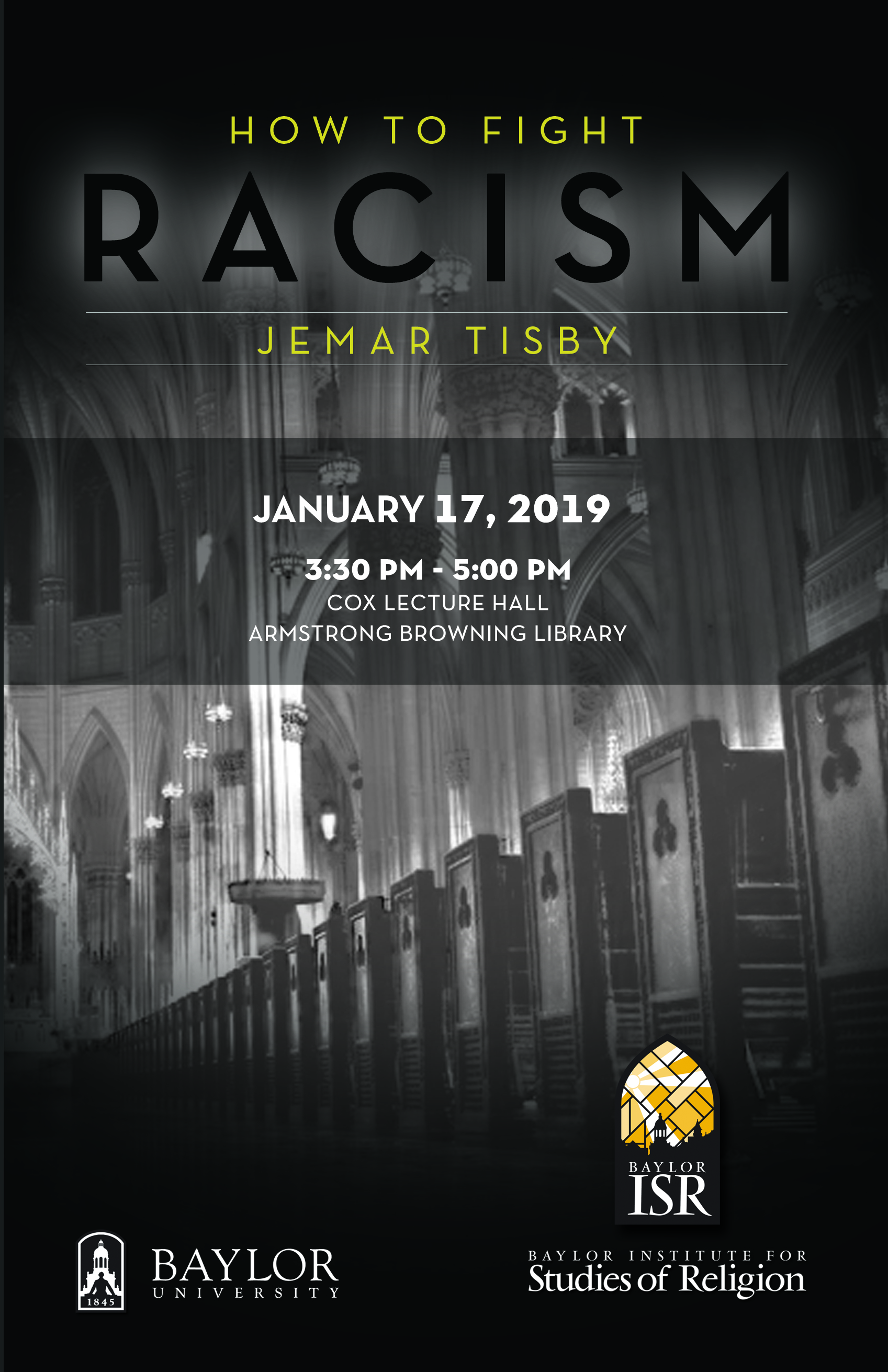 Like an un-killable cockroach, racism keeps scurrying back into our lives to creep us out and contaminate everything it touches. No matter how many laws we pass, resolutions we write, or programs we implement, racism still seems just as present today as it has been in centuries past. Why is this? Why can't we make more progress faster in combating racism? The problem is we keep fighting systems of oppression but we do little to disrupt the narrative of racial superiority and inferiority. This session will help us understand how America created the story of anti-black racism and spend some time explaining ways to flip the script in order to pursue meaningful racial justice right now.
Jemar (B.A. Notre Dame; MDiv RTS Jackson) is the president of The Witness: A Black Christian Collective where he writes about race, religion, and culture. He is also the co-host of "Pass The Mic", a podcast that amplifies dynamic voices for a diverse church. His writing has been featured in the Washington Post, CNN, Vox, The Atlantic, and the New York Times. He has spoken nation-wide at conferences on racial reconciliation, U.S. history, and the church. Jemar is a PhD candidate in History at the University of Mississippi studying race, religion and social movements in the 20th century. In January 2019, he will release his first book, The Color of Compromise: The Truth about the American Church's Complicity in Racism. Follow him on Twitter @JemarTisby.