When:
February 24, 2020 @ 7:00 pm – 9:00 pm
2020-02-24T19:00:00-06:00
2020-02-24T21:00:00-06:00
Where:
Baylor University, Kayser Auditorium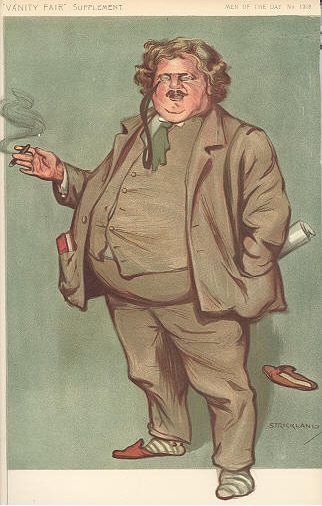 Gilbert Keith Chesterton (1874-1936), was not only one of the most prolific writers of the 20th century he was also one of the most prophetic.
Dr. Dale Ahlquist will provide an introductory overview of Chesterton as a writer, while exploring some of his strikingly prophetic pronouncements. He will also show that while prophets have the reputation of being gloomy and depressing, Chesterton is anything but. Prepare to be enlightened and entertained by the world's most foremost expert on G.K. Chesterton.
Dale Ahlquist is President of the Society of Gilbert Keith Chesterton, creator and host of the EWTN series "G.K. Chesterton: The Apostle of Common Sense," and Publisher of Gilbert Magazine. He is the author of five books, and has edited eleven. He is a Senior Fellow of the Chesterton Library at London, and has been called "probably the greatest living authority on the life and work of G.K. Chesterton."
Dale has given more than 600 lectures at universities, conferences, and other institutions, including Yale, Columbia, Cornell, Notre Dame, Oxford, the Vatican Forum in Rome, and the House of Lords in London.
He is also the co-founder of Chesterton Academy, a classical high school in Hopkins, Minnesota, which is the flagship of the Chesterton Schools network, which now includes 21 high schools in the U.S., Canada and Italy.
He and his wife Laura have six children.
"Ahlquist on Chesterton is like Plato on Socrates, or Boswell on Johnson." New Oxford Review.