ISR Associate Director of Manuscript Research Collegium
Faculty Fellow, Ancient Biblical Texts
Baylor University
Email Jeffrey Fish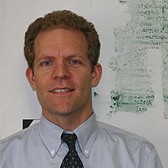 Dr. Fish's main specialties are papyrology, Epicureanism, and ancient Homeric criticism. He is currently editing "On the Good King According to Homer," a papyrus on kingship written by the philosopher Philodemus. Dr. Fish received a grant for the 2001-2 school year from the National Endowment for the Humanities which he used to research Philodemus and the Herculaneum papyrus finds. He teaches Latin and Greek as well as the University Scholar Great Texts courses. Dr. Fish plays classical guitar and enjoys Celtic music.