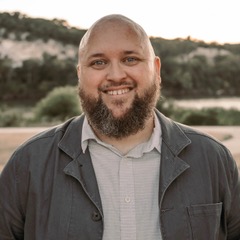 Brandon Rickabaugh, PhD
Research Associate in Philosophy
Baylor University
Brandon Richabaugh's CV
Dr. Rickabaugh's academic work focuses on the nature of consciousness and how it informs our understand of human nature, the nature and activity of God, and human flourishing, especially related to emerging technologies and neuroscience. His work is published in a variety of academic journals and in books with publishers such as Oxford University Press and Willey-Blackwell. Dr. Rickabaugh also serves as the Fanz Brentano Fellow in the Metaphysics of Mind at Westmont University's Martin Institute.
You can download his work and more at www.brandonrickabaugh.com