Non-Resident Scholar, Faith-Based & Community Initiatives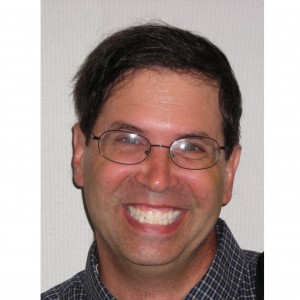 Co- Founder
Social Capital Valuations, LLC
William Wubbenhorst, MBA – is a Non-Resident Fellow for the Institute for Studies of Religion at Baylor University. He also serves as co-president for Social Capital Valuations, which utilizes a unique method referred to as Expected Value Return On Investment (EV-ROI) as a means of capturing the impact of community-based health and social programs. He is also Principal for Harvest Home Institute, LLC, which is dedicated to research and evaluation of faith-based health, family-strengthening and other community services. Through a partnership between Baylor ISR and Harvest Home Institute, Mr. Wubbenhorst is currently engaged in a 12-city study of the impact of faith-based organizations on the homeless population, funded through the MacLellan Foundation.
Previously, Mr. Wubbenhorst a total of 13 years as a Senior Management Consultant and Return On Investment (ROI) Specialist for ICF International and Macro International. During fiscal years 2006-2008, while employed by Macro International, Mr. Wubbenhorst directed the National Training and Technical Assistance for the 98 Responsible Fatherhood Grantees, funded through the United States Department of Health and Human Services' Administration for Children and Families (HHS/ACF). Mr. Wubbenhorst received an MBA with a concentration in Public and Non-Profit Management (Beta Gamma Sigma honors society) from Boston University in 1988.
Over the years, William Wubbenhorst has collaborated with professors from several prestigious academic institutions, including Baylor University, Boston University and Harvard University. He has published a variety of peer-reviewed journal publications and case studies. Most recently, he co-authored a research case study entitled: What Keeps Them From Coming Back? The Indiana Faith and Character Initiative of the Indiana Department of Corrections. Mr. Wubbenhorst also co-authored two case studies in 2013 entitled: Community Transformation in West Dallas: A Sustained Collective Between Churches, Faith-based Organizations and Government and The Prison Entrepreneurship Program. Previously, Mr. Wubbenhorst co-authored an article entitled Demonstrating the Value of Social Service Programs: A Simplified Approach to Calculating Return on Investment, published in the Foundation Journal (September 2010).