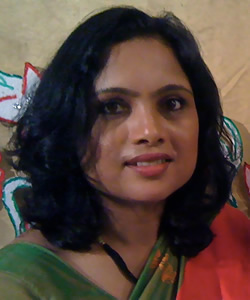 Non-Resident Fellow
Religious Freedom Institute
Email Rebecca Shah
Rebecca Samuel Shah is a non-resident fellow at Baylor University's Institute for the Studies of Religion. She is a Senior Fellow at the Religious Freedom Institute and Associate Director of the South and Southeast Asia Action Team. Shah is the project leader of a research initiative on religion, entrepreneurship and economic development in the modern world, entitled "Holy Avarice: Religion and the Re-enchantment of Modern Capitalism," which is funded by the Religion and Innovation in Human Affairs program of the Historical Society in Boston. Shah is also the principal investigator for a research project on the effects of tithing and thrift on the enterprising poor in Bangalore, India, funded by the John Templeton Foundation. In 2011, she conducted groundbreaking empirical research on the role of Pentecostalism among Dalit women in India. Her essay "Pentecost Amid Pujas: Charismatic Christianity in the Lives of Dalit Women in 21st Century Bangalore" appeared in Global Pentecostalism in the 21st Century ( 2013). Shah was also a part of the Christianity and Freedom Project headed by the Berkley Center's Religious Freedom Project.
An analyst of the relationship between religion and economics and an expert on the statistical assessment of development projects in the global South, Shah holds a B.S. in Economics and Economic History and a M.S. in Demography, both from the London School of Economics. She served as a research analyst with the World Bank's Human Development Network from 1998 to 2002. She also served as chief research analyst for the Ethnic Health Unit of the British National Health Service, in which capacity she conducted research on patient services at the John Radcliffe Hospital in Oxford, United Kingdom. Shah serves as a research associate with Cambridge University's "Belief in Enterprise" project and as a senior fellow with the Oxford Centre for Religion and Public Life.
In 2010, at the invitation of sociologist of religion Peter Berger and under the auspices of Boston University's Institute on Culture, Religion and World Affairs, Shah authored a chapter entitled, "How Evangelicalism — including Pentecostalism — Helps the Poor: The Role of Spiritual Capital," which appeared in Gordon Redding and Peter Berger, eds., The Hidden Forms of Spiritual Capital: Spiritual Influences in Societal Progress (2010). Shah also authored a chapter for the volume, Local Ownership, Global Change: Will Civil Society Save the World? (2002), entitled "Faith, Community, and Development: Christian Micro-Finance and Civil Society in South India," a field and analytical study of the impact of Christian spirituality and Christian community on micro-level economic performance in Bangalore, India. In addition, Shah's work has appeared in various journals, including Transformation, Third Way, Society and the Journal of Church and State.