Resident Scholar, Philosophy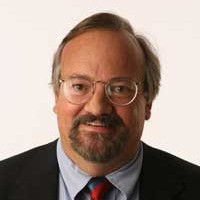 Professor of Religion, Baylor University
Mikeal Parsons Vitae
Homepage
Email Mike Parsons
Dr. Mikeal Parsons, a renowned religion scholar at Baylor University, believes research is key to a successful and fulfilling undergraduate career.
Dr. Parsons started out studying Greek at Campbell University, located in Parsons' home state of North Carolina. But he soon found himself drawn to the ministry, despite his "love [of] language." He changed his major to philosophy and religion and then decided to go to seminary at Southern Baptist Theological Seminary, where he earned an M.Div and Ph.D. He has taught at Baylor since 1986.
Dr. Parsons specializes in the books of Luke and Acts . He has written several books on these texts, including titles such as The Acts of the Apostles and Rethinking the Unity of Luke and Acts. He also collaborates with his wife, Renaissance Art Historian Dr. Heidi J. Hornik, both in teaching Baylor courses and in publishing the results of their joint, interdisciplinary research. This partnership illustrates the value of collaborative research, of which most of his books are a product.