Non-Resident Scholar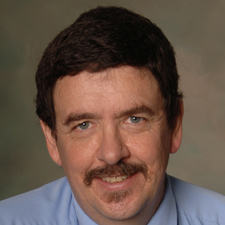 Macquarie University, Australia
Email Paul McKechnie
Paul McKechnie Vitae
Paul McKechnie gained degrees from the Universities of Cambridge and Oxford. He taught Classics and Ancient History in the University of Auckland for sixteen years before joining the Centre of Research Excellence in Ancient Cultures (Department of Ancient History) at Macquarie University in 2007.
His principal research interest is in early Christianity from the New Testament period to Constantine.  He also studies Ptolemaic Egypt. 
Recent publications include:
Books
Samuel N.C. Lieu and Paul McKechnie (eds.), Aspects of the Roman East II: Papers in Honour of  Professor Sir Fergus Millar, FBA (Turnhout, Brepols).
Paul McKechnie and Philippe Guillaume (eds.), Ptolemy II Philadelphus and his World (Leiden, Brill, 503 pp., 2008).
The First Christian Centuries:  Perspectives on the Early Church (Leicester, Apollos, and Downer's Grove, IL, IVP, 272 pp., 2001 and 2002;  Indian edition, Secunderabad, OM Books, 2004)
Articles
'Themistocles' Two Afterlives' Greece & Rome 62 (2015), 129–139.
'W.W. Tarn and the Philosophers' Ancient History Bulletin 28 (2014), 20-36.
'Faith and Secular Power in Orcistus and Phrygia' St. Mark's Review 225 (2013), 38-57.
'Diogenes the Christian' New Documents Illustrating Early Christianity 10 (2012), 159-163.
'Christian City Councillors in the Roman Empire Before Constantine' Interdisciplinary Journal of Research on Religion (2009) Volume 5, article 1: http://www.religjournal.com/pdf/ijrr05001.pdf
'A Syrian (?) Villager Remembered in Byzacium' Zeitschrift für Papyrologie und Epigraphik 169 (2009), 177-179.
'Business and Wealth in the Shepherd' Classicum 35.1 (2009), 16-21.
'Apollonia: an early testimony for Christianity in Anatolia' Epigraphica Anatolica 41 (2008), 141-146.
'Judaean Embassies and Cases before Roman Emperors, AD 44-66' Journal of Theological Studies 56.2 (2005), 339-61.
'Flavia Sophe in Context' Zeitschrift für Papyrologie und Epigraphik 135 (2001), 117-24.