McDermott, Gerald R.
ISR Distinguished Senior Fellow, History of Christianity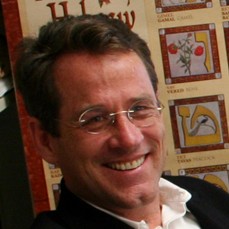 Roanoke College
Email Gerald McDermott – Homepage -Publications
Gerald R. McDermott is the Jordan-Trexler Professor of Religion at Roanoke College, where he teaches courses in the history of Christianity and Christian theology of world religions. He has written, co-written or edited twelve books and scores of articles. He is a Non-Resident Fellow at the Baylor Institute for Studies of Religion.  His academic research focus has been two-fold: Jonathan Edwards, and Christian understandings of other religions. One of the leading authorities on "America's theologian," McDermott has produced five books on Edwards: Understanding Jonathan Edwards (Oxford University Press), Jonathan Edwards Confronts the Gods (Oxford University Press, One Holy and Happy Society: The Public Theology of Jonathan Edwards (Penn State Press), and Seeing God: Jonathan Edwards and Spiritual Discernment (Regent College Press).
The latest, co-authored with Michael J. McClymond, is The Theology of Jonathan Edwards (Oxford University Press, 2012): http://www.us.oup.com/us/catalog/general/subject/ReligionTheology/Theology/?view=usa&ci=9780199791606
Professor McDermott is also the editor of The Oxford Handbook of Evangelical Theology (Oxford University Press), and co-editor Handbook of World Religions (Baker Academic).  The Great Theologians for Beginners (InterVarsity Press)  appeared in 2010.