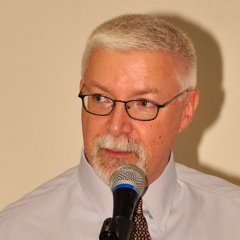 ISR Non-Resident Scholar
Professor of Criminology & Criminal Justice
University of North Florida
email Michael Hallett
Curriculum Vitae
Dr. Michael Hallett is a Professor in the Department of Criminology & Criminal Justice at the University of North Florida.  Dr. Hallett's work has appeared in numerous books and journals including Punishment & Society, The Journal of Offender Rehabilitation, Contemporary Justice Review, Critical Criminology and others.  Dr. Hallett received the Outstanding Graduate Alumnus Award from his doctoral alma mater, Arizona State University, in 2007.  In 2006, he received the Gandhi, King Ikeda Award from Morehouse College for his book Private Prisons in America: A Critical Race Perspective (Chicago: University of Illinois Press).
Dr. Hallett was founding chairman of the Department of Criminology & Criminal Justice at UNF, serving two terms from 2004 – 2013.  Dr. Hallett's current research is focused on the effects of religion and spirituality on criminal desistance. He currently has affiliations as Senior Research Fellow at Florida State University's Project on Accountable Justice and as Non-Resident Scholar in Baylor University's Institute for Studies of Religion.  He is currently part of the ISR research team exploring prison seminary programs.