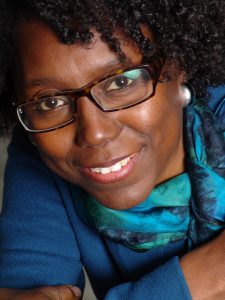 ISR Faculty Fellow
Baylor University
Diana R. Garland School of Social Work
Stephanie Boddie Vitae
Email Stephanie Boddie

Dr. Stephanie Clintonia Boddie is an assistant professor of Church and Community Ministries at Baylor University with appointments at the Diana R. School of Social Work, the School of Education and the George W. Truett Seminary. She is also an alumni fellow at the Robert A. Fox Leadership Program and a senior fellow at the University of Pennsylvania's Program for Research on Religion & Urban Civil Society and Faculty Associate at Washington University's Center for Social Development. Previously, she held research appointments at Carnegie Mellon University and University of Pittsburgh. She also served as senior consultant for the Pittsburgh Theological Seminary's Metro-Urban Institute, a senior researcher at the Pew Research Center's Forum on Religion and Public Life, lead consultant for the Annie E. Casey Foundation's Faith & Family Portfolio and on the faculty of Washington University. Her research explores faith-based approaches and social innovation to address disparities in health, wealth, education and food access as well as trends in faith-based initiatives. She has published research at the intersection of social work, religion and social policy. Her work includes four books, numerous journal articles and reports as well as op-eds and short films. Boddie received her doctorate in social welfare and master's in social work from the University of Pennsylvania and her bachelor's degree in natural science from Johns Hopkins University.