Non-Resident Scholar, Criminology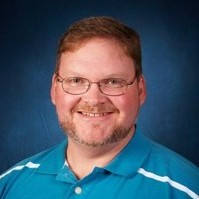 Pennsylvania State University
Email Jeffrey Ulmer
Jeffrey Ulmer Vitae
Homepage
Jeffery Ulmer is Association Professor of Sociology and Crime, Law, and Justice at Pennsylvania State University. His interests include the sociology of criminal justice, criminal and deviant behavior, social psychology, sociological theory, sociology of religion, organizations, and the integration of qualitative and quantitative methods.
Dr. Ulmer's recent research projects focus on sentencing and the social organization of federal courts, religiosity, prosocial behavior, and delinquency, race, ethnicity, and violence rates, and criminological theory.
Dr. Ulmer teaches courses such as undergraduate courses such as Criminology, Sociology of Deviance, Social Psychology, and Criminal Justice, and graduate courses such as Criminological Theory, Sentencing and Corrections, and Symbolic Interactionism.