Resident Scholar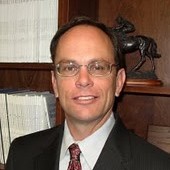 Baylor University
Email John Tanner
Homepage
John F. Tanner Vitae
Dr. Tanner spent eight years in marketing and sales with Rockwell International and Xerox Corporation. In 1988, Dr. Tanner earned his Ph.D. from the University of Georgia and joined the faculty at Baylor University, where he serves as the Research Director of the Center for Professional Selling. An internationally-recognized expert in several marketing areas, he has taught executives and graduate programs in Canada, Mexico, Trinidad, France, and India, as well as across the United States.
Starting in 1987, his social marketing research has focused on promoting healthy lifestyles, particularly abstinence among adolescents. Dr. Tanner's research on social marketing has
Resident Scholar

Baylor University, Psychology & Neuroscience
Email JoAnn Tsang
JoAnn Tsang Vitae
Recent Publications
JO-ANN TSANG is Associate Professor of Psychology at Baylor University. She received her PhD in psychology from the University of Kansas. Her research interests are in the area of social psychology, specifically moral rationalization and moral emotion, the psychology of religion, forgiveness, and gratitude.
Some current research programs include studies on the use of behavioral measures to assess gratitude, the relationship between similarity and gratitude, the use of moral rationalization in forgiveness, forgiveness in the context of domestic abuse, and the relationship between religion and implicit measures of prejudice.