Directors
Green Scholars Initiative

Jerry Pattengale
Director, Green Scholars Initiative Baylor ISR Distinguished Senior Fellow


David Lyle Jeffrey
Baylor ISR Distinguished Senior Fellow ISR Director of Manuscript Research in Scripture and Tradition

Green Scholars Initiative
Postdoctoral Research Fellow

Lesley-Anne Dyer
Baylor ISR Postdoctoral Research Fellow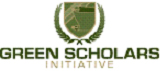 The Green Scholars Initiative is an international project involving institutions in several countries. The recently assembled Green Collection is among the world's largest holdings of ancient texts and items related to the Judeo-Christian story. From thousands of cuneiform texts and papyri, Dead Sea Scrolls, Torah scrolls, Coptic biblical texts and medieval manuscript Scriptures and commentaries through to Gutenberg, Wycliffe, Tyndale and King James translations, as well as early texts of Thomas à Kempis, Erasmus, Thomas More, Henry VIII and other important works of Reformation and post-Reformation biblical scholarship and theology, the Green Collection will provide [ten] Senior Scholars and their research clusters rare hands-on original research opportunities.
Baylor University and the Green Scholars Initiative have recently entered a partnership that establishes Baylor University as the major research partner for the GSI.  In this capacity Baylor will play a leadership role in providing traditional undergraduate and graduate coursework and research. At least a dozen Baylor professors from various departments will participate with David Lyle Jeffrey, Baylor ISR Distinguished Senior Fellow acting as the ISR Director of Manuscript Research in Scripture and Tradition.
The Scholars Initiative prioritizes the central role of the undergraduate-research experience; accordingly, the Baylor-GSI partnership will provide a mechanism for ongoing training of students as well as faculty, and will in particular develop a mentoring track for young scholars. As the academic center for the GSI, Baylor will provide a location for both student and faculty participants from other universities to gather for GSI seminars. This partnership will develop an international component with the hope of implementing an aspect of the programming for international research groups, not only in Europe and the Middle East, but also in China. One of the key aspects of this initiative to establish projects that will yield a host of important publications in multiple fields.
As much as possible, courses will be offered that are intentionally connected to conferences highlighting materials from the Green Collection.  Further, we will host an annual conference related to one of the strengths of the Green Collection.  These collaborations will include promoting internships and hosting senior scholars for special functions and/or sprint courses. This effort will include establishment of a web presence that represents the GSI/BU collaboration, with regular updates.
The unique partnership of GSI with Baylor will make possible multiple invitations to Baylor faculty and their students for special projects.  It will also provide for papyrus and manuscript projects exclusively chosen for Baylor and will provide academic and logistical expertise to support the efforts of the GSI teams working on Baylor's campus.