OUR SPONSOR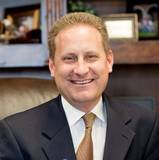 STEVE GREEN, President of Hobby Lobby Stores, Inc.  Hobby Lobby began operation August 3, 1972, with three hundred square feet of retail space located in north Oklahoma City.  This was a retail outgrowth of Greco Products, a miniature picture frame company founded in 1970 by David Green when he borrowed $600.00 to buy a molding chopper, set up shop in his garage at home, and started making miniature wooden picture frames.  In January 1973, the operation was moved to a house near N.W. 23rd & Western, and the amount of retail space was increased to approximately 1,000 square feet.
Steve graduated from high school in 1981 and began working full time as the Store Operations Supervisor.  He was promoted to Executive Vice President in 2000 and named President of Hobby Lobby Stores in December of 2004.  Hobby Lobby is foremost an arts & crafts store, but includes many departments such as hobbies, picture framing, jewelry making, fashion fabrics, floral, cards & party, baskets, wearable art, home accents and holiday merchandise.  Currently Hobby Lobby employs approximately 20,000 people, company wide and operates approximately 502 stores in 41 states. Hobby Lobby sales for 2011 total more than $2.6 billion.
Hobby Lobby is the largest privately owned arts and crafts retailer in the world. The headquarters are located in a 5.2 million square foot manufacturing, distribution and office complex in Oklahoma City.  Affiliated companies include Hemispheres, EthnoGraphic Media, Crafts, Etc!, and Mardel, a popular Christian office and educational supply chain found in six states. Hobby Lobby also has offices in Hong Kong and Shenzhen, China.
Steve's father David is the Founder and C.E.O. of Hobby Lobby and his mother Barbara is a Buyer for Hobby Lobby and Hemispheres.  His brother Mart Green is the C.E.O. of Mardel Stores, and his sister Darsee Lett is the Assistant Vice President of Hobby Lobby Art/Creative.
In 2009, the Green Family purchased its first biblical artifact. Today Steve devotes half his time to what has become known as The Green Collection, among the world's newest and largest private collections of rare biblical texts and artifacts. The collection of more than 40,000 biblical antiquities will eventually become the core of an international, non-sectarian museum of the Bible and will be the subject of ongoing scholarly research through the Green Scholars Initiative. In the summer of 2011, 400 items from the collection were put on display in a traveling exhibit called Passages which began in Oklahoma City and then moved to Atlanta.  It will be traveling to other cities nationwide.  On March 1, 2012, over 100 items were put on display at the Vatican in Rome during Lent.
Steve and his wife, Jackie, have been married for 28 years and reside in Oklahoma City, Oklahoma.  They are the proud parents of one son and five daughters.  Within the last few years they have added a daughter-in-law, son-in-law, and two grandchildren.  They are very actively involved at Council Road Baptist Church, as well as many other national and international Christian charities.

CARY SUMMERS is COO of the Green Collection. Before coming to Hobby Lobby, Cary was the General Manager of the oldest sporting goods company in the world, Abercrombie and Fitch (which is a very different company today). He headed up Bass Pro Shops retail, catalog, and wholesale business (today the largest sporting goods retailer in the world). He was President and CEO of Herschend Family Entertainment /Silver Dollar Corporation (world's sixth largest theme attraction owner/operator).
Cary is the Founder of: The Nehemiah Group (consulting to for- profit and not- for- profit organizations); Churchill Coffee Company (wholesale and retail coffee company); Adventure Legacy and Legends (private and public sector tourism partnerships consulting); Treasures of the Holy Land (Imports from Israel providing economic benefits to both the Jewish and Arab sectors of Israel and the West bank); co-founder of Destination Concepts and Development (architectural and engineering firm focusing on the themed attraction industry). CEO of Nazareth Village, Nazareth, Israel (First century village sharing the teachings of and about Jesus in a very difficult part of the world).
He is a graduate of the University of Texas with Mathematic/Physics degree with analytical analysis focus on aerospace engineering. Honorary Doctorate from Southwest Baptist University for work and presentations of the Book of Nehemiah "Leadership Principles based upon Biblical Truths ".
Cary currently serves as a Board Member of Discipleship Focus; Trustee of Southwest Baptist University and Executive Committee Member- Chairman of the Finance Committee; Board coordinator between the Miracle of Nazareth International Foundation USA and Nazareth Village Israel. He is one of the founding board members of the Jerusalem Institute of Justice (legal advice and advocator of Jewish and Arab Christian rights in Israel). Cary serves as a deacon and teacher at Second Baptist Church, Springfield, Missouri. He is a member of the Gideon's International. He is also an International speaker and one of the founders of "Pastor's Leadership School" providing seminars and printed material to strengthen the church in emerging countries. Cary and his wife Jacque reside in Springfield, MO and have been married for 41 years and counting. Two children – Dana Coble thus three grandchildren and Patrick (lives in Hong Kong with his wife and no children yet). His hobbies include long distance bicycling, competitive Senior Olympic cycling, scuba diving and cooking, but his real passion is studying God's Word and teaching it.
                                      FACULTY AND LEADERSHIP for LOGOS AT BAYLOR, 2012

Lori Baker is Associate Professor of Anthropology at Baylor University, was educated at Baylor University, the University of Tennessee (PhD 2001) and was a postdoctoral fellow of the University of Tennessee Medical Center Department of Medical Genetics. She is part of a new National Geographic series that premiered this spring called "The Decrypters" in which she that performs ancient DNA analyses on cases of historical interest. She works on human rights issues around the world and was instrumental in the establishment of Mexico's missing person's DNA database. Her most recent grant funding was received from the American Academy of Forensic Sciences for a new project entitled "Geographic Patterning of Biogeochemical Signatures in Bone." She has worked on the analysis of ancient DNA from some of the oldest human skeletal remains found in the Americas as well as from ancient species of bison (>70,000 ybp), quid, teocinte and maize. Her work has been featured in Discovery Magazine, National Geographic, NPR, The Washington Post, USA Today, MSNBC, The Wall Street Journal, and other media in the US and around the world.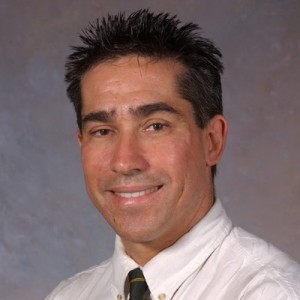 Francis (Frank) Beckwith is Professor of Philosophy at Baylor and a widely known advocate for Christian faith as well as for pro-life issues. He was educated at the University of Nevada, the Simon Greenleaf School of Law, Fordham University (PhD), and he took a Master's of Juridical Studies at the Washington University School of Law. A former President of the Evangelical Theological Society of America, he has taught at Whittier College and Trinity International Universities. Among his many books are Law, Darwinism and Public Education: the Establishment Clause and the Challenge of Intelligent Design (2003), To Everyone an Answer: a Case for the Christian Worldview, with William Craig and J.P. Moreland (2004), Defending Life: a Moral and Legal Case against Abortion Choice (2007), and Politics for Christians: Statecraft as Soulcraft (2010). With J.P. Moreland he is general editor for InterVarsity Press's series on Christian Worldview Integration.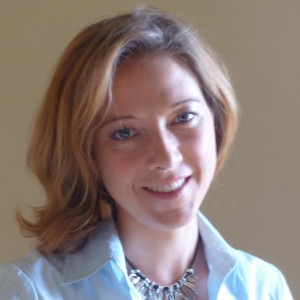 Fiona Bond is ISR Director of Strategic Initiatives at Baylor. Before coming to Baylor from St. Andrews University in Scotland, she directed a number of charitable organizations as well as being an Adviser to the Media and Theology Project at Edinburgh University, Theology Through the Arts at the University of Cambridge and The James Gregory lectures in Science and Religion at the University of St Andrews. A theology graduate from St John's College, Durham University, Fiona was Director of Durham and Lancaster Literature Festivals and was part of the Management team at Kettle's Yard (The University of Cambridge modern art gallery) and Dundee Contemporary Arts. [Fiona is the genius loci of LOGOS Summer Institute; if you have questions, she probably has the answer if anyone does!]

Michelle Brown is Digital Curator and Professor of Medieval Manuscript Studies at the British Museum and University of London. She received both her BA and PhD (1994) from the University of London, where presently she teaches codicology, paleography and papyrology for texts from antiquity to 1600AD. She has held many distinguished visiting positions in the UK and abroad, including the Courtauld's Institute, Durham, Leeds and Cambridge Universities. An expert in illustrated medieval manuscripts, she has curated several major exhibitions, including "Painted Labyrinth: the World of the Lindisfarne Gospels," British Library (2003), and "In the Beginning: Bibles befor the Year 1000" (Smithsonian Institute, 2006-2007). Prof. Brown was until recently a Lay Canon and member of the Chapter at St. Paul's Cathedral in London. Among her many books are Understanding Illuminated Manuscripts: a Guide to Technical Terms (1994),The Lindisfarne Gospels: Society, Spirituality and the Scribe  (2003), Pagans and Priests: how Christianity Came to Britain and Ireland (2009), Manuscripts from the Anglo-Saxon Age (2007), and one of the texts for our course, In the Beginning: Bibles before the Year 1000 (2006).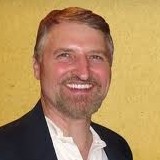 Paul Copan, Paul Copan (Ph.D. Philosophy, Marquette University) is Professor and Pledger Family Chair of Philosophy and Ethics at Palm Beach Atlantic University and the current president of the Evangelical Philosophical Society.  He has taught at Trinity Evangelical, Alliance and Bethel Seminaries, and is author and editor of over twenty books, including  "That's Just Your Interpretation":  Responding to Skeptics Who Challenge Your Faith ( 2001), Loving Wisdom: Christian Philosophy of Religion (2007), When God Goes to Starbucks: A Guide to Everyday Apologetics ( 2008), Is God a Moral Monster? Making Sense of the Old Testament God  (2011),  and three co-authored books, The Rationality of Theism (2003), The Routledge Companion to Philosophy of Religion (2007), and Philosophy of Religion: Classic and Contemporary Issues (2007).

Darin Davis, assistant professor of philosophy and director of the Institute for Faith and Learning (IFL) at Baylor University, was educated at the University of Texas at Austin, Baylor University, and Saint Louis University (Ph.D., 2005).  As IFL's director, he oversees the annual Baylor Symposium on Faith and Culture, various faculty and staff development efforts, and programs for Baylor undergraduate and graduate students, including the Crane Scholars Program and Conyers Scholars Program.  A specialist in moral philosophy, he is the author of articles and reviews in scholarly journals, including the Southern Journal of Philosophy and the American Catholic Philosophical Quarterly, and the editor of Educating for Wisdom in the 21st Century University(forthcoming).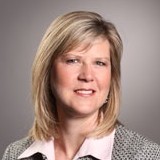 Elizabeth Davis is Executive Vice President and Provost of Baylor University. She serves as the University's chief academic officer with responsibilities including leading the most recent strategic visioning process and managing a $235 million Academic Affairs annual budget and a faculty of more than 935 members. She oversees Baylor's eleven schools and colleges, which offer more than 250 undergraduate, graduate, and professional degrees as well as more than a dozen research centers and institutes. She is the first woman to serve as provost in Baylor's 165-year history.is Executive Vice President and Provost of Baylor University.


Jeff Fish, Associate Professor of Classics at Baylor University, was educated at Baylor University, Brown University, and the University of Texas at Austin (PhD, 1999). His research has centered on the remains of a philosophical library buried by Mt. Vesuvius. He has written several articles on the Herculaneum Papyri and Augustan poetry. He is currently preparing an edition of Philodemus, On the Good King According to Homer and has co-edited two books, Epicurus and the Epicurean Tradition (2011) and Vergil, Philodemus, and the Augustans (2004). His research on the Herculaneum Papyri has been supported by the National Endowment for the Humanities and the Loeb Foundation.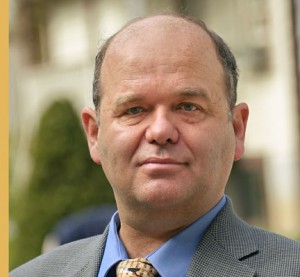 Peter Flint is Canada Research Council Chair in Dead Sea Scrolls and Related Literature at Trinity Western University and Director of the Dead Sea Scrolls Institute since 1995. He was educated at Wittwaterstrand and Peoria Universities in South Africa and at Notre Dame (PhD 1993), and has taught at the University of Transkei and Notre Dame. His publications, voluminous and highly regarded, include The Meaning of the Dead Sea Scrolls (with James VanderKam, 2003), The Dead Sea Scrolls and the Book of Psalms (1997), The Dead Sea Scrolls Bible (1999),and The Book of Numbers, a volume in the forthcoming Oxford Commentaries on the Septuagunt. As a textual scholar and prolific editor of standard editions he has edited over 25 Dead Sea scrolls for Oxford University Press, and is, with Martin G. Abegg, editor of the Eerdmans Studies in the Dead Sea Scrolls and Related Literature as well as, with Craig A. Evans, of The Formation and Interpretation of Old Testament Literature (with the series Supplements to Vetus Testamentum) at Brill.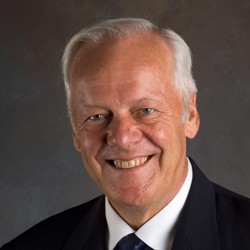 David Lyle Jeffrey is Distinguished Professor of Literature and Humanities in the Honors College at Baylor University and a Senior Fellow and Director of Manuscript Research in Scripture and Tradition in Baylor Institute of Studies in Religion. Educated at Wheaton College and Princeton University (PhD 1968), he has taught medieval Latin and vernacular literature, art history, and biblical hermeneutics at the Universities of Rochester, Hull (UK), Victoria, Université d'Ottawa and Peking University. Among his books are (ed. and co-author) A Dictionary of Biblical Tradition in English Literature (1992), People of the Book: Christian Identity and Literary Culture (1996), Houses of the Interpreter: Reading Scripture, Reading Culture (2003), (ed.) The King James Bible and the World it Made (2011) and LUKE: a Theological Commentary (2012).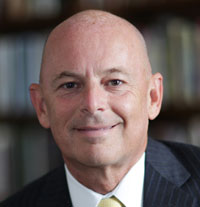 Byron Johnson is Director of Baylor Institute for Studies in Religion and Distinguished Professor of the Social Sciences at Baylor University, as well as director of the Program on Prosocial Behavior. Professor Johnson has directed research centers at Vanderbilt University and the University of Pennsylvania. He is recognized as a leading authority on the scientific study of religion, the efficacy of faith-based organizations, domestic violence, and criminal justice. Johnson's research has been used in consultation with the Department of Justice, Department of Defense, Department of Labor, and the National Institutes of Health. His most recent book is More God Less Crime (2011).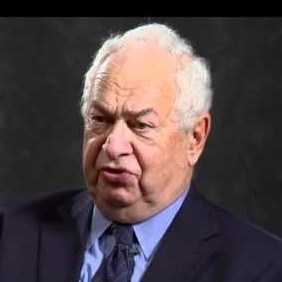 Walter C. Kaiser, Jr. is President Emeritus and Distinguished Professor of Old Testament and Ethics at Gordon-Conwell Theological Seminary. He studied at Wheaton College and at Brandeis University (PhD), where he studied under such eminent scholars as Harry Orlinsky and Cyrus H. Gordon, acquiring there a knowledge of Middle and Late Egyptian hieroglyphics, Ugaritic, Classical Greek, biblical Hebrew, old Babylonian and Assyrian cuneiform. He has taught previously at Wheaton College and Trinity Evangelical Seminary. The author of an astonishing forty-nine books and portions of books, and a comparably remarkable number of scholarly articles, he is much honored as one of the truly outstanding evangelical Old Testament scholars of the last century. Among his most important books are Mission in the Old Testament: Israel as a Light to the Nations (2000), A History of Israel from the Bronze Age to the Jewish Wars (1998), Hard Sayings of the Old Testament (1988), and one of the texts for this summer institute, The Old Testament Documents: are they Reliable and Relevant? (2001).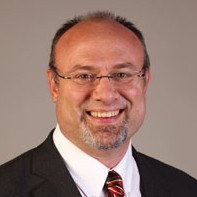 Bruce Longenecker, Professor of New Testament and the W.W. Melton Chair of Religion at Baylor University, was educated at Wheaton College, the University of Toronto and the University of Durham (PhD, 1990). He has taught at Durham, Cambridge and St Andrews, and in 2002-3 was a Von Humboldt Research Fellow in Germany. He has edited four books and written seven others, the most recent of which are The Lost Letters of Pergamum (2003), Rhetoric at the Boundaries: the Art and Theology of New Testament Chain-link Translations (2005), Remembering the Poor: Paul, Poverty and the Graeco-Roman World (2010), and most recently, Hearing the Silence: Jesus on Edge and God in the Gap–Luke 4 in Narrative Perspective (2012), as well as many articles in leading journals of biblical studies.  Bruce is married to Fiona Bond an they have two young sons, Callum and Torrin.

John O'Callaghan, associate professor Philosophy and Director of the Jacques Maritain Center at the University of Notre Dame, was educated at St. Norbert College, and the University of Notre Dame (PhD, 1996).  He has taught at Creighton University, the University of Portland, and the University of Notre Dame.  He has written or edited a number of books and articles in the area of Thomistic studies, including Thomist Realism and the Linguistic Turn (2003), and Recovering Nature (with Thomas Hibbs, 1999).  He is vice-president/president elect of the American Catholic Philosophical Association (ACPA), and a permanent member of the Pontifical Academy of St. Thomas Aquinas (PASTA)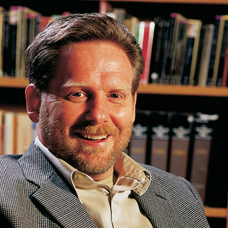 Jerry Pattengale serves as Director of the Green Scholars Initiative, and Assistant Provost, Indiana Wesleyan University. He has research appointments at Baylor University; The Sagamore Institute; Tyndale House, Cambridge, and Gordon-Conwell Theological Seminary. He was educated at Indiana Wesleyan University, Wheaton Graduate School and the University of Miami [Ohio] (PhD 1993). A winner of several teaching awards, his most recent books include What I Teach and Why it Matters to my Students (2009), The Purpose-Guided Student: Dream to Succeed (2010), and Biblical Evidence: a Logical Approach to Objectivity (2011).  He is co-author co-editor with Todd C. Ream and David L. Riggs of Beyond Integration: Inter/Disciplinary Possibilities for the Future of Christian Higher Education (2012), and co-editor, with Don King, of Taking Every Thought Captive: Forty Years of Christian Scholar's Review (2012).

Angela Reed is Assistant Professor of Practical Theology and Director of Spiritual Formation at Baylor's Truett Seminary. She was educated at Canadian Mennonite University, the University of Manitoba and Princeton Theological Seminary (PhD). In the last several years, Dr. Reed has engaged in research and writing on spiritual formation in congregations with special attention to spiritual guidance relationships. She explored these interests as a research fellow for the Faithful Practices Project sponsored by the Lilly Endowment. Dr. Reed incorporated some of this research into a book entitled Quest For Spiritual Community: Reclaiming Spiritual Guidance for Contemporary Congregations which was published by T&T Clark in 2011.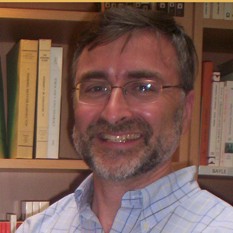 Philipp W. Rosemann is Professor and Chair, Department of Philosophy at the University of Dallas. He was educated at the universities of Hamburg, London, Belfast, and Louvain. He received his Ph.D. at Louvain-la-Neuve in 1995, with a dissertation on Thomistic metaphysics. He has taught at the University of Dallas since 1997, where he founded the "Dallas Medieval Texts and Translations" series, which is meant to become a sort of medieval Loeb (15 vols. have appeared to date). He has a long-standing interest in the role of the Christian tradition in postmodern culture; hence books such as a Lacanian reading of Thomas Aquinas (Omne ens est aliquid, 1996) and Understanding Scholastic Thought with Foucault (1999). More recently, his work has focused on the theology of Peter Lombard and the impact of the Book of Sentences upon the formation of the Christian tradition (hence publications such as Peter Lombard, 2004, and The Story of a Great Medieval Book, 2007).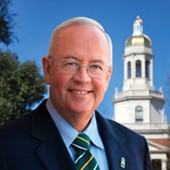 Kenneth W. Starr, is the 14th president of Baylor University. Judge Starr has had a distinguished career in academia, the law, and public service. Prior to coming to Baylor, he served for six years as the Duane and Kelly Roberts Dean and professor of law at Pepperdine University School of Law, where he taught current constitutional issues and civil procedure. He has also been of counsel to the law firm of Kirkland & Ellis LLP, where he was a partner from 1993 to 2004, specializing in appellate work, antitrust, federal courts, federal jurisdiction and constitutional law. Judge Starr served as solicitor general of the United States from 1989 to 1993, as U.S. circuit judge for the District of Columbia Circuit from 1983 to 1989, as law clerk to Chief Justice Warren E. Burger from 1975 to 1977, and as law clerk to U.S. circuit judge David W. Dyer for the Fifth Circuit from 1973 to 1974. He earned his BA from George Washington University in 1968, his MA from Brown University in 1969, and his JD degree from Duke University Law School in 1973. He is admitted to practice in California, the District of Columbia, Virginia, and before the U.S. Supreme Court.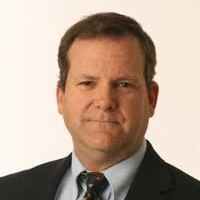 Daniel H. Williams, (Ph.D., M.A. University of Toronto, 1991; Th.M., Princeton Theological Seminary, 1985) is Professor of Religion in Patristics and Historical Theology in the Department of Religion of Baylor University.   Previously he taught at Loyola University Chicago. His publications include scholarly work on early Christian thought and literature, as well as studies that seek to integrate the ancient Christian legacy with contemporary Christianity.  His books include Ambrose of Milan and the End of the Nicene Arian Conflicts (1995), Retrieving the Tradition and Renewing Evangelicalism:  A Primer for Suspicious Protestants (1999); Evangelicals and Tradition: The Formative Influence of the Early Church (2005) and forthcoming, a translation of the Commentarium in Matthaeum by Hilary of Poitiers for the Fathers of the Church series (Catholic University of America Press). At present he is completing work on The Church's Bible:  Commentary on Matthew as volume editor (Eerdmans), and a comprehensive survey of the early Christian apologies (Eerdmans).