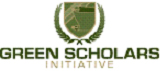 Students studying with a Green Scholars Initiative (GSI)  Scholar-Mentor are invited to apply for a unique opportunity that will help equip them for top graduate programs, give hands-on access to early Christian texts and address some of the issues associated with a Christian vocation in academic life.
The 20 successful applicants will gather at Baylor University in Waco, Texas from June 10-16, 2012.  They will be joined by leading scholars in the fields of Textual Studies, Biblical Studies, Classics, Christian Philosophy and Apologetics as well as their scholar-mentors.
Our Aims
To prepare promising young textual scholars for top graduate programs, through training and mentoring in professional and personal competencies.
To introduce a new generation of young scholars to textual studies and to give them training and exposure necessary for working with texts.
To develop a community of scholars in faith and Christian apologetics as well as scholarship and technical expertise.
Each successful student candidate will receive a stipend of $1,000 for participating. In addition, in this first year of λόγος at Baylor, the Green family of Oklahoma City have very generously offered full scholarships to all successful candidates. The scholarships will cover all institute costs, such as tuition, meals and accommodation (worth $10,000) plus travel expenses associated with attending this event.
If you have questions or would like to know more, please contact Fiona Bond by emailing her at:  Fiona_Bond@baylor.edu
If you would like to apply, please read the attached application guide and submit the required information as instructed no later than 12pm CST, March 1st, 2012.
NB It is each student's personal responsibility to ensure that they are eligible for travel to the United States BEFORE submitting an application.