ATTENDANCE IS FREE
CLICK HERE TO REGISTER
October 19, 2011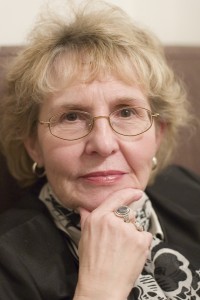 Baylor University
3:00 p.m.
Kayser Auditorium
Introduction by Dr. Elizabeth Davis, Executive Vice President and Provost
Special Announcement:
On October 13, 2011, Jean Bethke Elshtain won the prestigious Democracy Service Medal from the National Endowment for Democracy.
Regularly named as one of America's foremost public intellectuals, Jean Bethke Elshtain is the Laura Spelman Rockefeller Professor of Social and Political Ethics, Divinity School, The University of Chicago, with appointments in Political Science and the Committee on International Relations. As of August 2011, Dr. Elshtain is Visiting Distinguished Professor of Religion and Public Life in the Institute for Studies of Religion at Baylor University.
Jean Elshtain's books include Public Man, Private Woman: Women in Social and Political Thought; Meditations on Modern Political Thought; Women and War; Democracy on Trial (a New York Times 'notable book' for 1995); Real Politics: At the Center of Everyday Life; Augustine and the Limits of Politics; Who are We? Critical Reflections, Hopeful Possibilities (recipient of the Theologos Award for Best Academic Book 2000 by the Association of Theological Booksellers); Jane Addams and the Dream of American Democracy (honored by the Society of Midland Authors in 2002); Just War Against Terror: The Burden of American Power in a Violent World (named one of the best non-fiction books of 2003 by Publishers Weekly); and Sovereignty: God, State, and Self (her Gifford Lectures, published 2008).
Professor Elshtain has edited numerous books and writes frequently for journals of civic opinion and lectures on themes of democracy, ethical dilemmas, religion and politics, and international relations. She has written and lectured extensively on the topic of Religion and Democracy and in 2008 Elshtain delivered the National Endowment for Democracy's annual Seymour Martin Lipset Lecture on Democracy in the world. She is a fellow of the American Academy of Arts and Sciences; she has been a Guggenheim Fellow; a Fellow at the Bellagio Center of the Rockefeller Foundation; the holder of the Maguire Chair in Ethics at the Library of Congress; a Fellow at the Institute for Advanced Studies, Princeton and a member of its Board of Trustees; and a Phi Beta Kappa Lecturer.  In 2002 she received the Goodnow Award, the highest award bestowed by the American Political Science Association for distinguished service to the profession. She has served on the Board of the National Humanities Center and on the President's Council of Bioethics.  Currently she is a member of the Council of the National Endowment for the Humanities, and the Scholars Council of the Library of Congress. In 2006, she delivered the esteemed Gifford Lectures at the University of Edinburgh, joining such previous Gifford Lecturers as William James, Hannah Arendt, Karl Barth, and Reinhold Niebuhr.