When:
March 27, 2018 @ 3:30 pm – 5:00 pm
2018-03-27T15:30:00+00:00
2018-03-27T17:00:00+00:00
Where:
Cox Lecture Hall, Armstrong Browning Library, Baylor University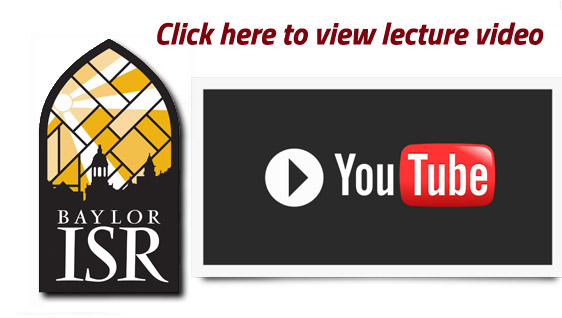 Focused on the Family? Religion, marriage, and parenting in America
Is religion a force for good or ill in American family life? In this lecture, sociologist W. Bradford Wilcox takes up this question by exploring the ways in which religion shapes the quality and stability of American family life. He focuses especially on the impact that religion has on marital quality, marital stability, and parental investments in the United States. He also examines charges that evangelical husbands are more likely to resort to domestic violence, compared to other husbands in the U.S.
Bradford Wilcox is Professor of Sociology and Director of the National Marriage Project at the University of Virginia. He is the coauthor of Soul Mates: Religion, Sex, Love, and Marriage among African Americans and Latinos (Oxford, 2016). His research is regularly featured in The New York Times, The Washington Post, National Review Online, and The Atlantic  and has focused on marriage, fatherhood, and cohabitation. Dr. Wilcox is now exploring the contribution that families make to the economic welfare of individuals and societies.
Professor Wilcox also is the author of Soft Patriarchs, New Men: How Christianity Shapes Fathers and Husbands (Chicago, 2004) and coauthor of Whither the Child?: Causes and Consequences of Low Fertility (Paradigm, 2013, with Eric Kaufmann).
As an undergraduate, Wilcox was a Jefferson Scholar at the University of Virginia ('92). He later earned his Ph.D. from Princeton University. He has held research fellowships at Princeton University, Yale University, and the Brookings Institution.