When:
November 13, 2018 @ 3:30 pm – 5:00 pm
2018-11-13T15:30:00-06:00
2018-11-13T17:00:00-06:00
Where:
Cox Lecture Hall, Armstrong Browning Library, Baylor University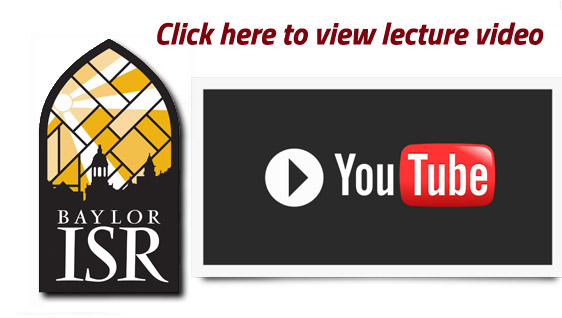 Religion and development in Mexico over a hundred years: A work in progress
This presentation summarizes on an ongoing project to understand the roots of changes in health, poverty, literacy, and religious affiliation in Mexico over the past 130 years. The project involves overcoming the challenges of geo-referencing and linking subnational data from government, Catholic, and Protestant sources over more than a century. The techniques developed and tested during the project will facilitate similar centuries-long studies of religion and development elsewhere in Latin America and the world. 
Juan Carlos Esparza Ochoa has researched and taught about religion in Latin America for the past eighteen years and is co-director of the Project on Religion and Economic Change (PREC). As part of PREC, he attempts to measure the impact of Protestant and Catholic pastoral care, missionary activity, and humanitarian work on education, health, economic development, and political outcomes around the world over the past two centuries. This required developing techniques to link consistent data from diverse historical sources over such a long period of time – something that stymied previous scholarship on long-term development. As part of this project he also linked 120 years of Mexican census data to understand what factors influenced the life conditions of poor and marginalized communities over the long term. For seven years he managed data for global religious demography projects at the Pew Research Center. Prior to earning his Ph.D. in sociology from the University of Texas at Austin, he did ethnographic research about Afro-Caribbean religious movements in Cuba and worked with Mexican indigenous communities in the Sierra Papanteca, the Huasteca Potosina & the Nayar.