When:
March 17, 2017 @ 10:00 am – 11:30 am
2017-03-17T10:00:00-01:00
2017-03-17T11:30:00-01:00
Where:
Cox Lecture Hall, Armstrong Browning Library, Baylor University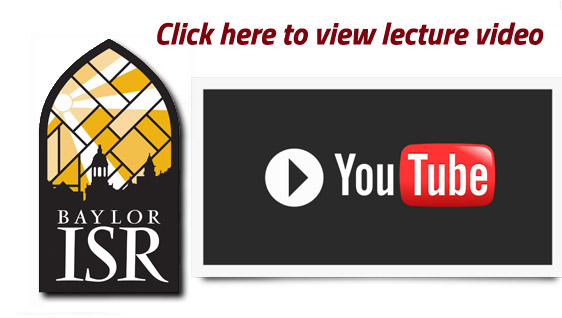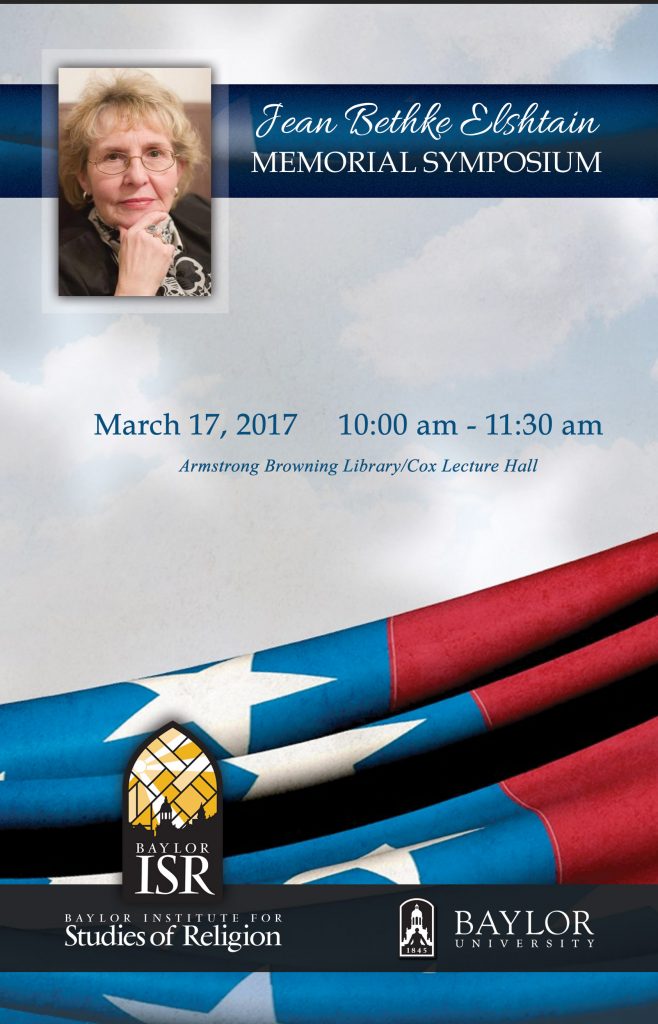 Jean Bethke Elshtain, an American political philosopher, was a visiting distinguished professor at Baylor University's Institute for Studies of Religion and the Department of Political Science from 2011 to 2013. She held many prestigious academic appointments and was a member of the American Academy of Arts and Sciences and she served on the Boards of the Institute for Advanced Study, Princeton, and the National Humanities Center. She was the recipient of many awards and honors. In 2006, she was appointed by President George W. Bush to the Council of the National Endowment for the Humanities, and also delivered the prestigious Gifford Lectures at the University of Edinburgh. In 2008, Elshtain received a second presidential appointment to the President's Council on Bioethics.
She published over five hundred essays and authored and/or edited over twenty books, including Democracy on Trial, Just War Against Terror: The Burden of American Power in a Violent World, Jane Addams and the Dream of American Democracy, Augustine and the Limits of Politics, and Sovereignty: God, State, and Self.
The focus of her work was on the relationship between politics and ethics. Much of her work concerned the development of male and female gender roles as they pertain to public and private social participation. Jean Elshtain contributed to national debates on the family, the roles of men and women, the state of American Democracy, International Relations, and Just War.
Today's panel discussion hosted by Baylor ISR, Baylor Institute for Faith and Learning, Baylor Honors College and the Baylor Department of Political Science will provide a venue to honor her remarkable career, as well as an occasion to dedicate the Jean Bethke Elshtain book collection, which her family bequeathed to Baylor University. The collection is housed at Baylor's Institute for Studies of Religion in Pat Neff Hall.
Susan Hanssen – Elshtain on Jane Addams: The Role of Private Charity in a Welfare State
Susan Hanssen is Associate Professor and Chair of History at the University of Dallas, where she teaches American Civilization courses in the liberal arts core curriculum as well as British and American intellectual history.
Panel Discussion
Moderated by Byron R. Johnson, Director, Institute for Studies of Religion Distinguished Professor of the Social Sciences
L. Gregory Jones – Executive Vice President and Provost
David Corey – Associate Professor of Political Science in the Honors Program
Darin Davis – Vice President for University Mission, Director of the Institute for Faith and Learning