When:
February 21, 2017 @ 3:30 pm – 5:00 pm
2017-02-21T15:30:00-01:00
2017-02-21T17:00:00-01:00
Where:
Cox Lecture Hall, Armstrong Browning Library, Baylor University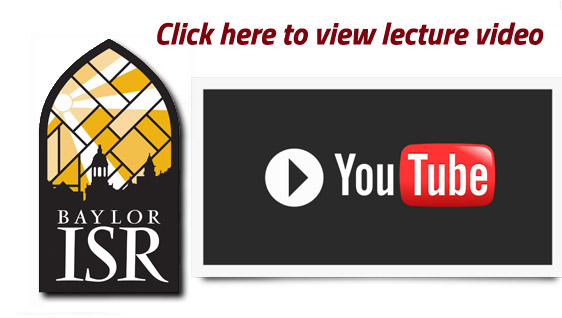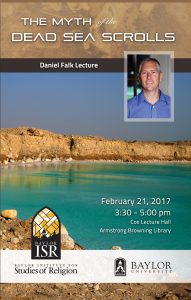 What were the secrets guarded by ancient Essenes, on pain of eternal damnation? What motivated the Jews who joined this sectarian movement? How did the rigorous religious life in this movement "work" for them? This lecture starts with reviewing popular conceptions of the Dead Sea Scrolls and moves to consider what was important to the communities who wrote and cherished these scrolls.
Daniel Falk is Professor of Classics and Ancient Mediterranean Studies and the Chaiken Family Chair in Jewish Studies at Penn State University. He is an expert on the Dead Sea Scrolls, and his research focuses on prayer and biblical interpretation in early Judaism and Christianity. Falk is the author of two books (Daily, Sabbath, and Festival Prayers in the Dead Sea Scrolls, 1998; Parabiblical Texts: Strategies for Extending the Scriptures in the Dead Sea Scrolls, 2007) and numerous articles, and co-editor of 6 books. He is co-editor of the Brill Dead Sea Scrolls Editions.