When:
April 18, 2018 @ 2:00 pm – 5:00 pm
2018-04-18T14:00:00+00:00
2018-04-18T17:00:00+00:00
Where:
Cox Lecture Hall, Armstrong Browning Library, Baylor University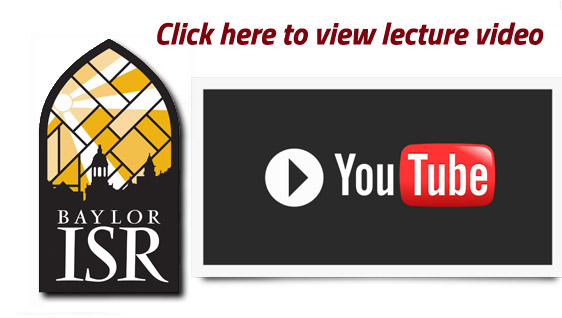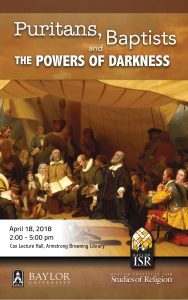 The Baptist tradition emerged from the Puritan ferment in the seventeenth century British Isles, an era of effervescent debate over spiritual authority and Biblical interpretation that swiftly spilled over into New England. Alongside the theological issues that we know today, Puritans of this era had to address critical issues concerning the supernatural realm, about the power of ghosts and witches, and the whole question of spiritual warfare. How could a Christian discern authentic spiritual experience from diabolical counterfeit?
Crawford Gribben is a leading scholar of the history of Puritanism and evangelical origins. He works especially in the development and dissemination of religious ideas, especially in terms of apocalyptic and millennial thought, in the print cultures of Puritanism and evangelicalism. He is presently Professor of History at Queen's University, Belfast, in Northern Ireland. Among his many books is John Owen and English Puritanism. Experiences of Defeat (2016)
Philip Jenkins is Distinguished Professor of History at Baylor University, and a member of the Institute for Studies of Religion, ISR
2:00-3:00 pm Philip Jenkins
Katherine Bowen's Nightmare: Baptists and Witches in Seventeenth Century Britain
Break
3:15-4:30 pm  Crawford Gribben
Ghosts and Signs of Grace: Baptist Spirituality in Cromwellian Ireland
4:30-5:00
General discussion