When:
September 14, 2016 @ 3:30 pm – 5:00 pm
2016-09-14T15:30:00+00:00
2016-09-14T17:00:00+00:00
Where:
Cox Lecture Hall, Armstrong Browning Library, Baylor University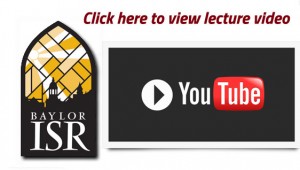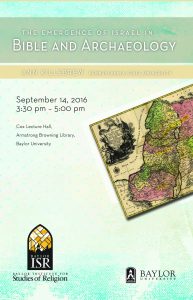 Who were the Israelites? This lecture explores the emergence of Israel in light of the biblical account, New Kingdom Egyptian texts, the archaeological evidence and recent theories regarding ethnogenesis and ethnicity.
Ann E. Killebrew is an Associate Professor of Classics and Ancient Mediterranean Studies, Jewish Studies and Anthropology at the Pennsylvania State University. During the past forty years, she has participated in or directed numerous archaeological projects in Israel, Turkey and Egypt and published over 90 articles and books on the archaeology of the Levant. These include her award-winning book, Biblical Peoples and Ethnicity: An Archaeological Study of Canaanites, Egyptians, Philistines, and Israelites 1300-1100 BCE. Ann is currently the co-director of the Tel Akko "Total Archaeology" excavation and regional survey project in Israel.